Hemorrhoid Cream with Lidocaine 5%, 6 oz
$24
per 6 oz tube
per 6 oz tube
---
---
Our hemorrhoid lidocaine cream 5% was developed to be stronger than other brands, like Preparation H Lidocaine 4%, with the strongest lidocaine formulation available without a doctor's prescription.

Active Ingredient: Lidocaine cream 5%, 6 oz (170 g)
Stronger Than: Preparation H Rapid Relief with Lidocaine Cream 4%
Lowest Price Guarantee: If you find this medicine (lidocaine 5% cream) priced lower per ounce at another retailer within 60 days of purchase, send us an email and we'll refund the difference! Details here.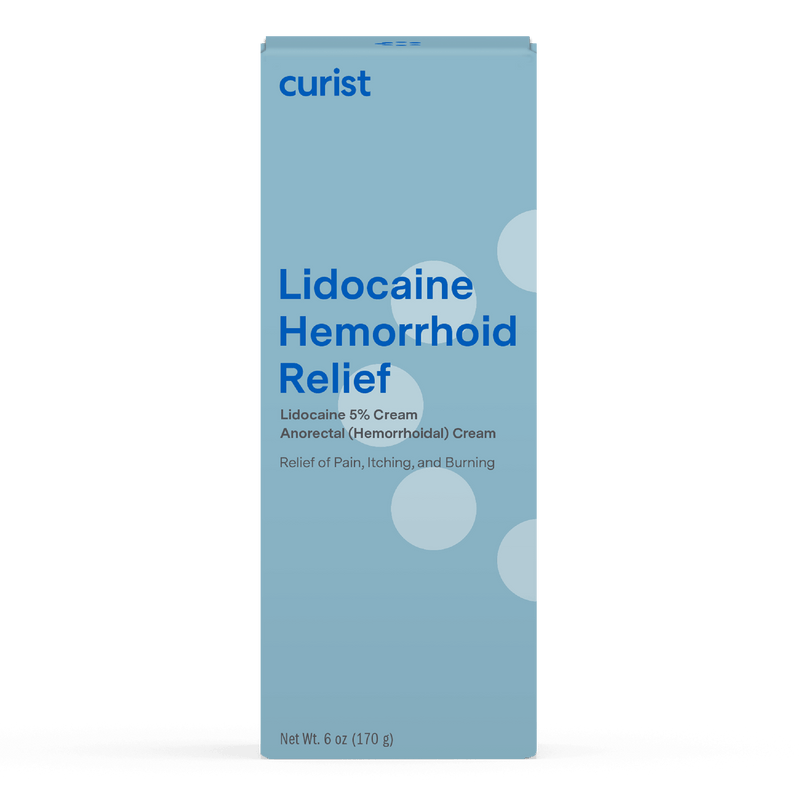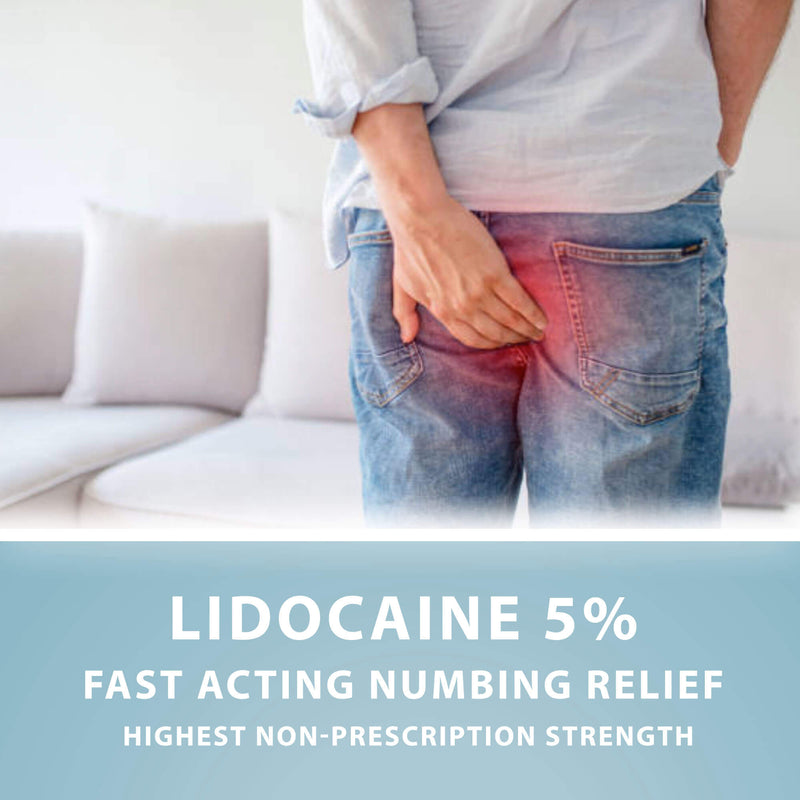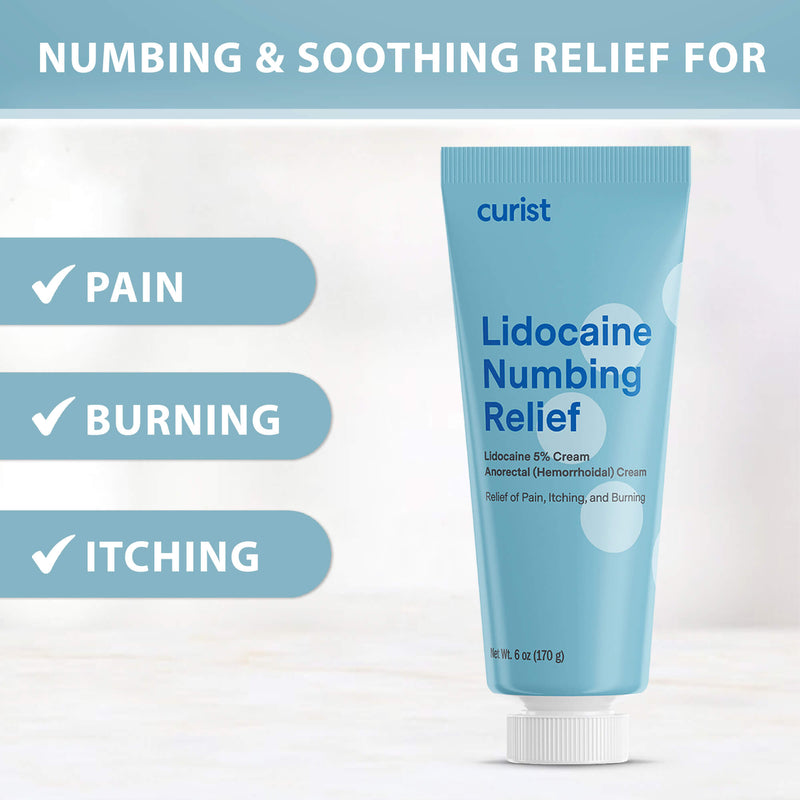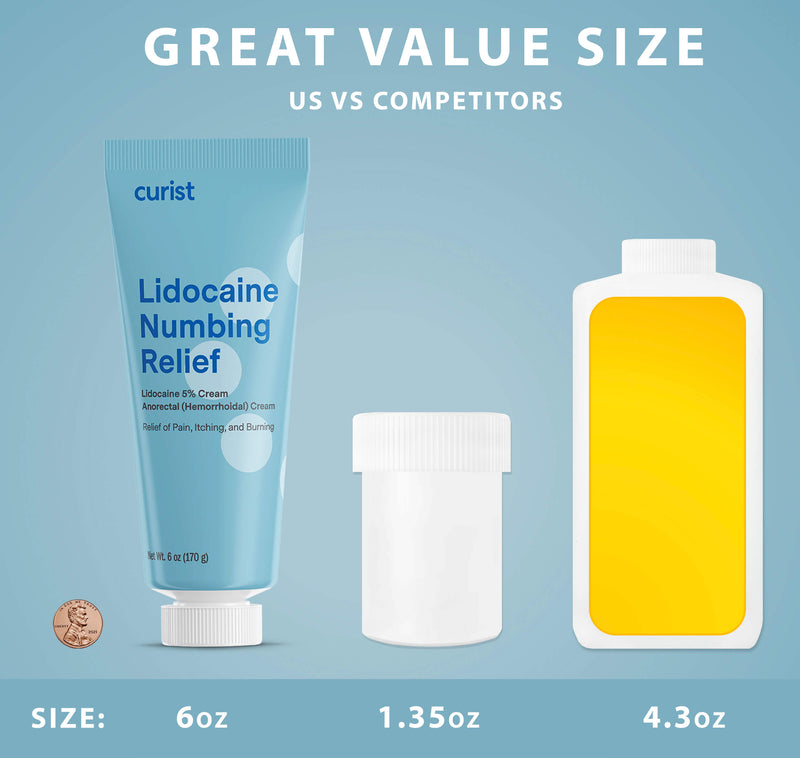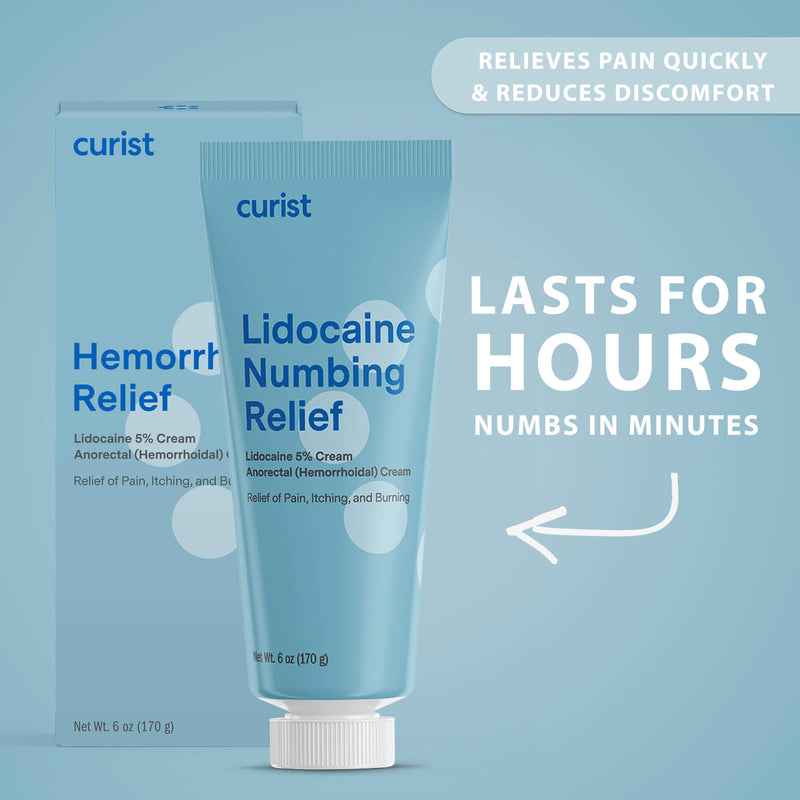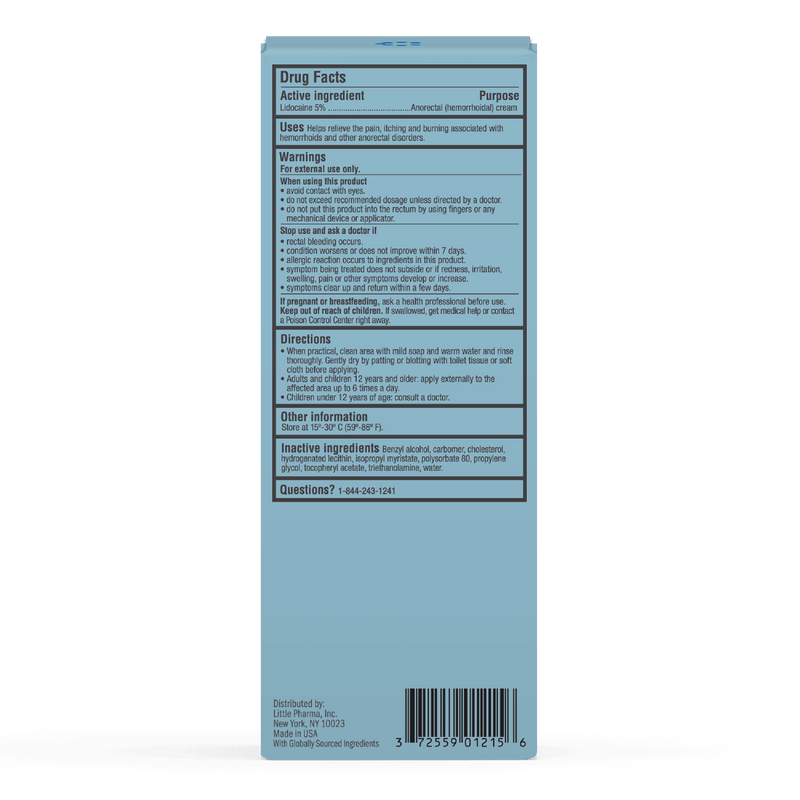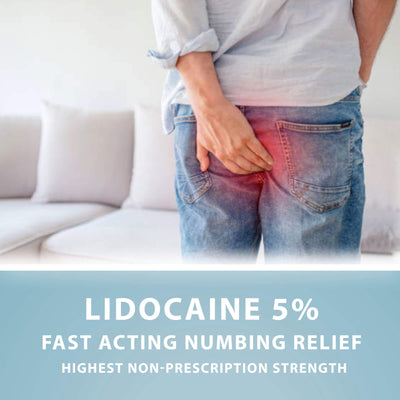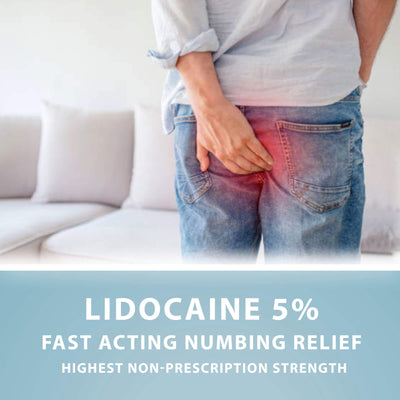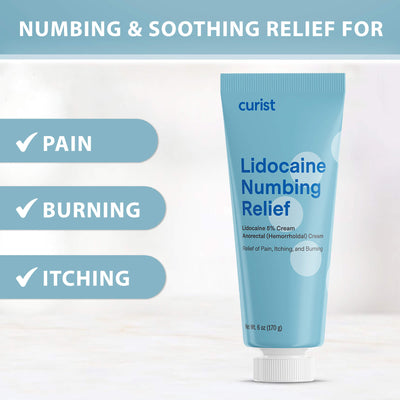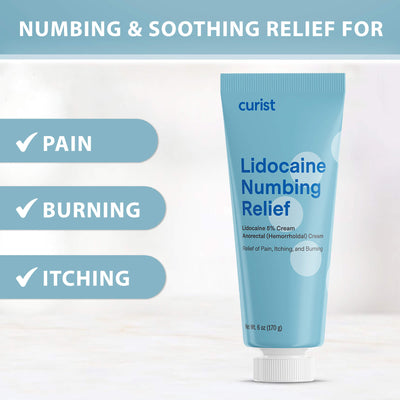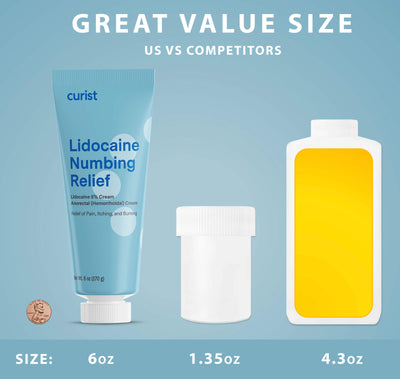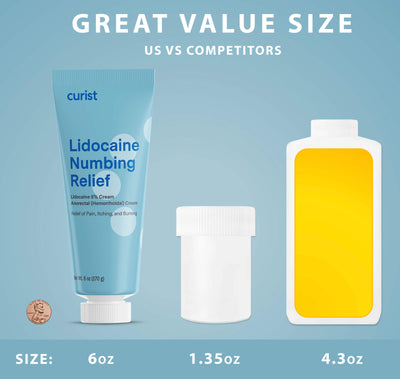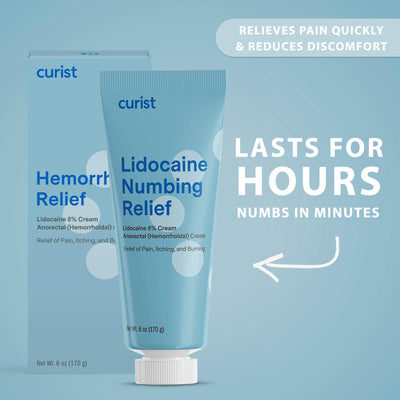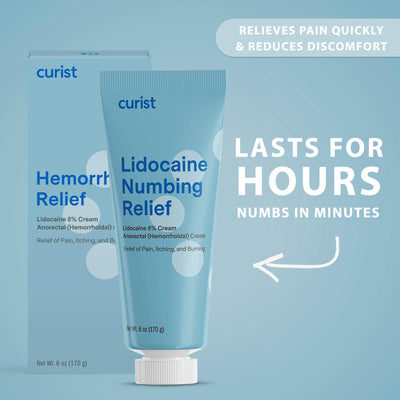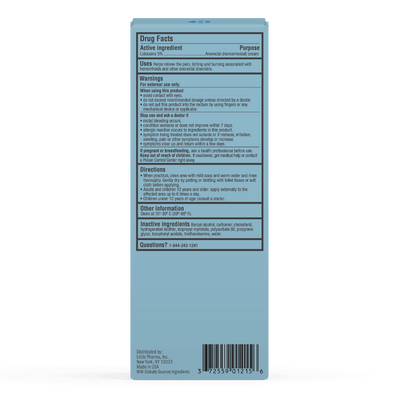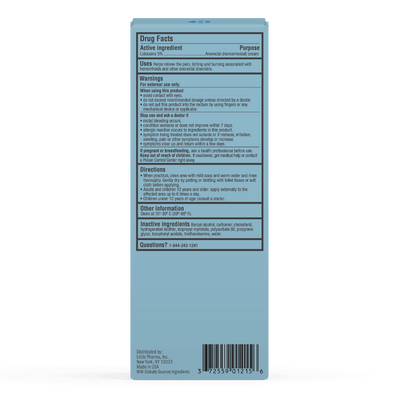 Lidocaine 5%

Fast Acting

Soothing Cream

Value Size

Made in USA*
Are You...
Looking for hemorrhoid relief with lidocaine cream?

*with globally sourced ingredients
Good For
Numbing relief from hemorrhoids (piles) and other anorectal issues
Pain, itching, and burning associated with hemorrhoids (piles)
Not For
Do not ingest (external use only)
Also From Curist
The Best Hemorrhoid Cream with Lidocaine Has Friends
Hemorrhoid Cream with Lidocaine 5%
Hemorrhoid Relief with Lidocaine
Curist Hemorrhoid Relief contains lidocaine, which is an anesthetic that numbs pain by blocking nerve signals. Our hemorrhoid cream with lidocaine 5% absorbs quickly, often in minutes, and delivers a higher strength lidocaine (5%) than Preparation H (lidocaine 4%), with the strongest lidocaine for hemorrhoids available without seeing a doctor!
Doctor Pro Tip
"Lidocaine belongs to the family of medicines called local anesthetics. This medicine prevents pain by blocking the signals at the nerve endings in the skin."
Mayo Clinic
Everything You Need To Know About Hemorrhoid Cream with Lidocaine 5%
Hemorrhoid Cream with Lidocaine 5% FAQ
---
Hemorrhoids, also known as piles, are enlarged, swollen veins around your anus or the lower part of your rectum. They are very common in both men and women. If you are experiencing pain, discomfort, anal itching, and/or rectal bleeding when you go to the bathroom, these symptoms may indicate you have hemorrhoids.
---
Yes, hemorrhoids can be cured! In many cases, hemorrhoids will go away on their own within a few days. However, larger, external hemorrhoids may take longer to heal and can cause significant pain and discomfort. Over-the-counter hemorrhoid creams containing a local anesthetic, such as Curist hemorrhoid cream with lidocaine 5%, can help relieve the pain, swelling and inflammation of hemorrhoids.
---
Hemorrhoid cream with lidocaine 5% is a local anesthetic used to treat the pain, itching, and burning caused by hemorrhoids. Lidocaine is recommended by colon and rectal surgeons to provide rapid relief from the pain and discomfort caused by hemorrhoids.
---
Lidocaine is an anesthetic that reduces feeling in the area administered. When used topically, lidocaine numbs the skin and reduces the sensation of pain. It does this by blocking nerve conduction under the skin, thereby producing the numbing sensation that lidocaine creams are used for.
---
Lidocaine 5% cream is an FDA-approved local anesthetic for treating hemorrhoids and is safe to use in anorectal areas. Lidocaine 4% cream, on the other hand, is intended for temporary relief of minor localized pain and itching in areas such as the shoulders, arms, neck and legs in adults and children 12 years of age and older.
---
The strongest lidocaine cream at the highest percentage available on the market over-the-counter for treating hemorrhoids is lidocaine 5%. Lidocaine strengths above 5% require a doctor visit and prescription. Curist Hemorrhoid Relief contains lidocaine 5%, which is the strongest OTC lidocaine cream available without a doctor's prescription.
---
The time it takes for lidocaine creams to start working and how long it lasts varies depending on the formulation. Generally, lidocaine cream takes around 30-60 minutes to start working and may last for 1-3 hours depending on how long the cream stays on the affected area.
---
Yes, lidocaine creams are generally safe to use for adults and children over 12 years old if applied as directed by the manufacturer. However, avoid applying lidocaine cream to open wounds, burns, or broken skin and be sure to wash your hands thoroughly before and after application. Over-the-counter lidocaine creams are meant for the skin and should not be used in your eyes, nose, or mouth.
---
Hemorrhoids are often associated with chronic constipation, straining during bowel movements, and extended periods of time sitting on the toilet. To help prevent hemorrhoids, prevent constipation, which involves the three "F"s: increasing intake of high-fiber foods, increasing fluid intake, and initiating more fitness. Learn more about different tips to prevent and manage your hemorrhoids.
---
Lidocaine 5% cream is available over the counter and can be purchased online at Curist. Keep in mind that lidocaine 5% cream is meant to be used for hemorrhoid-related itching or irritation and are not often labeled for general minor pain purposes. Again, Curist sells Hemorrhoid Relief Lidocaine Cream at the best price online and ships directly to your door.
---
Besides Hemorrhoid Lidocaine Cream 5%, What Else Can Curist Help You With?
A comprehensive guide to some of the most common questions about feeling your best.