Allergy Relief (levocetirizine 5 mg)
$20
per 90 count bottle
per 90 count bottle
"Love it! 💘" - Mary M., Verified Buyer

---
---
The newest generation of antihistamines! This tiny pill packs a punch - it works faster than Claritin, lasts longer than Benadryl, and causes less drowsiness than Zyrtec.

Active Ingredient: Levocetirizine dihydrochloride 5 mg, 90 tablets
Compare To: Xyzal Allergy 24 Hour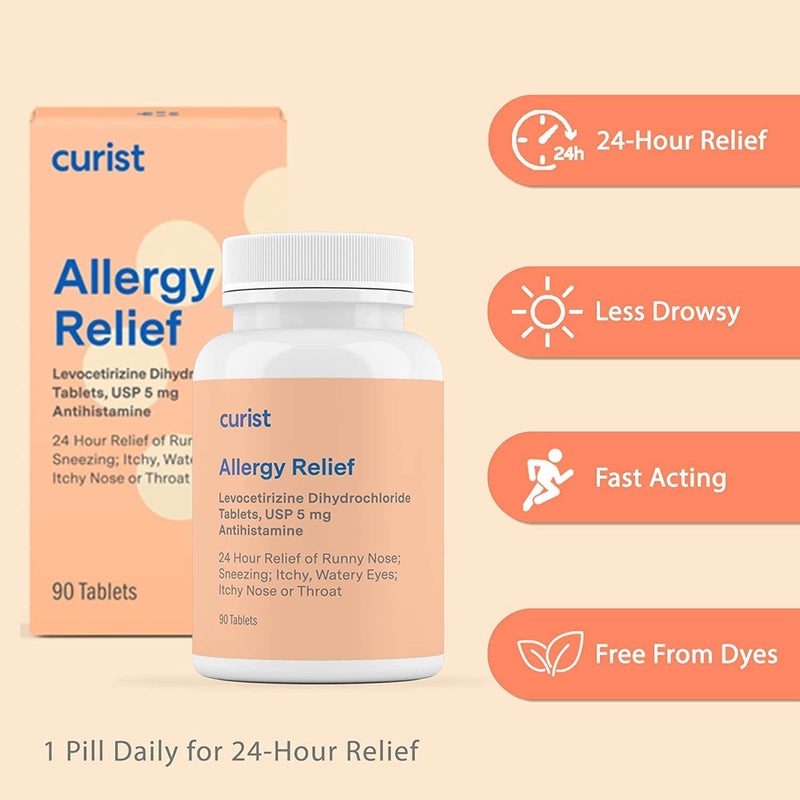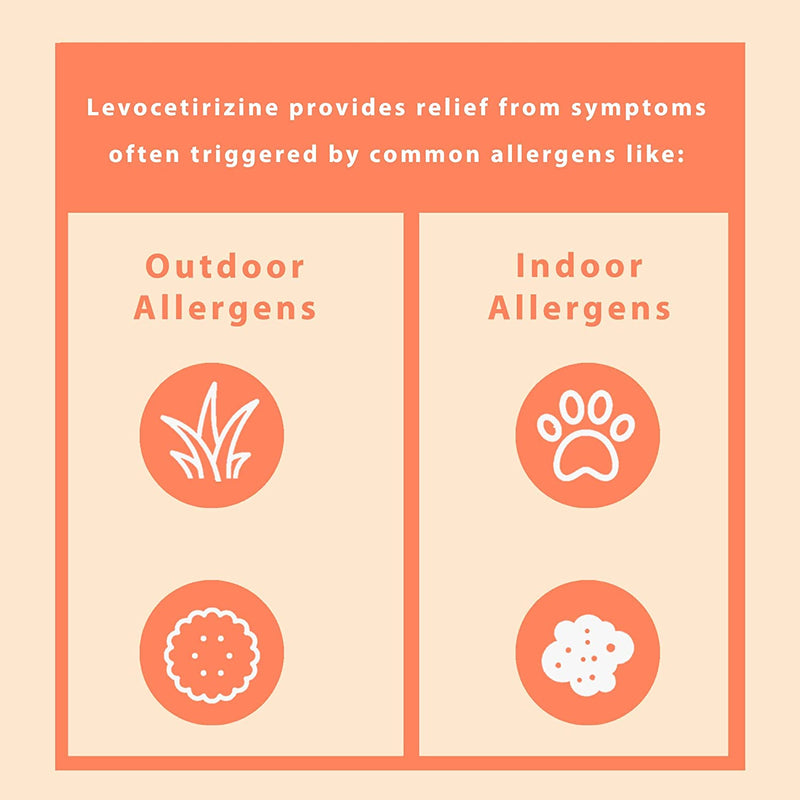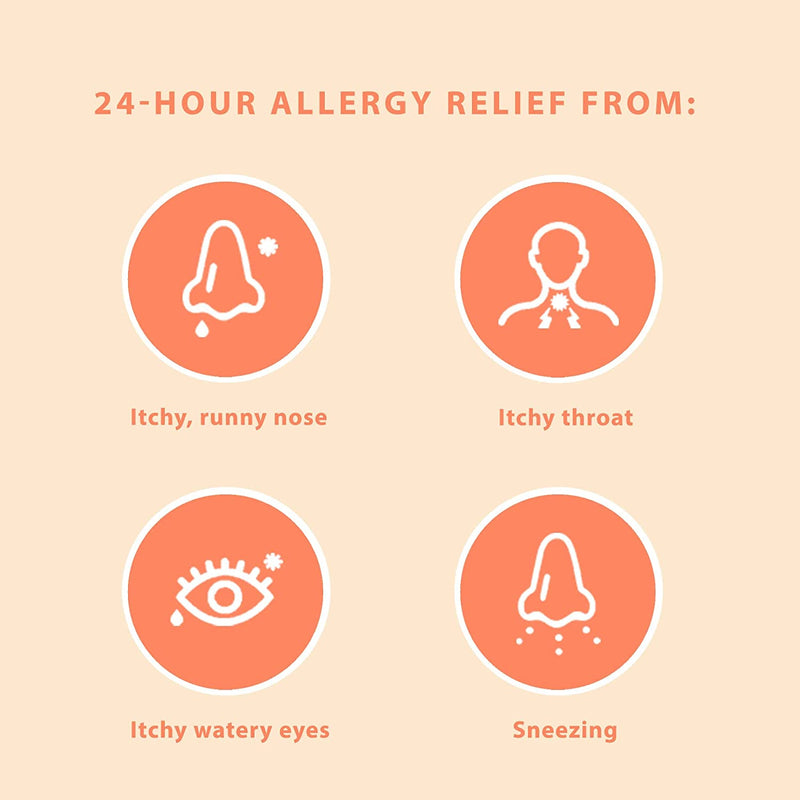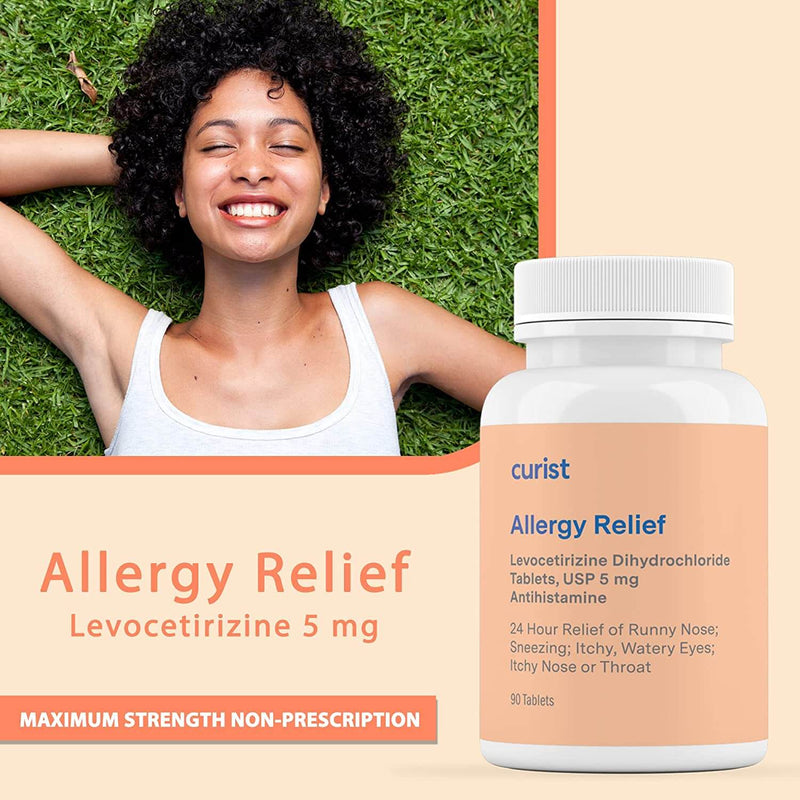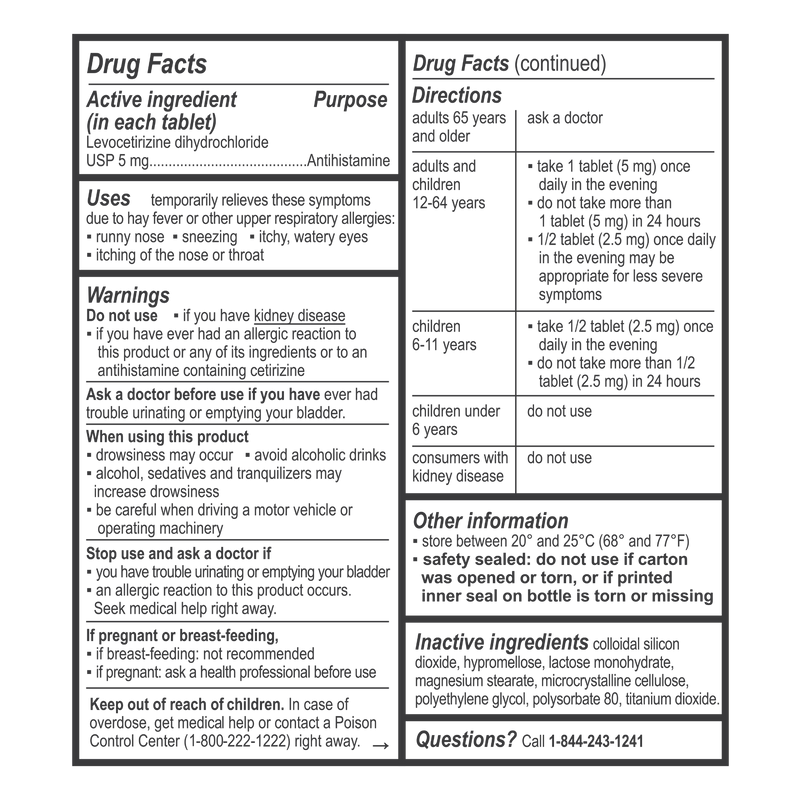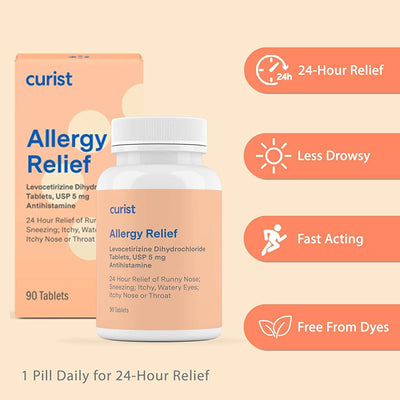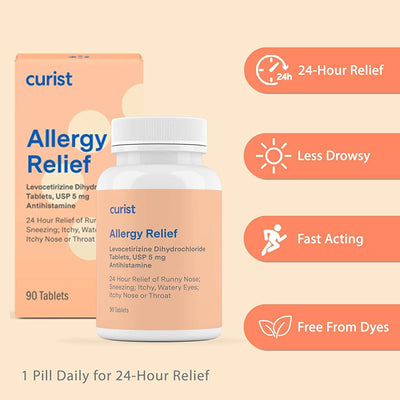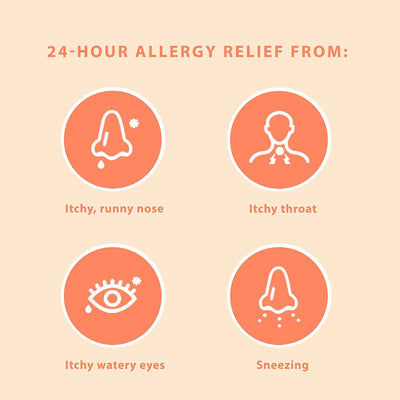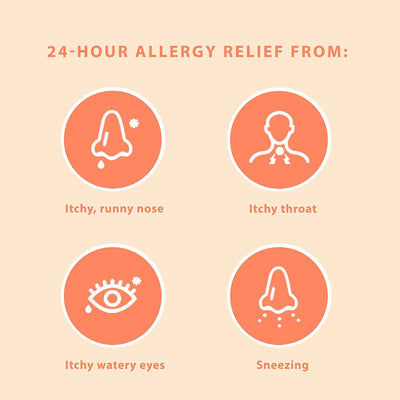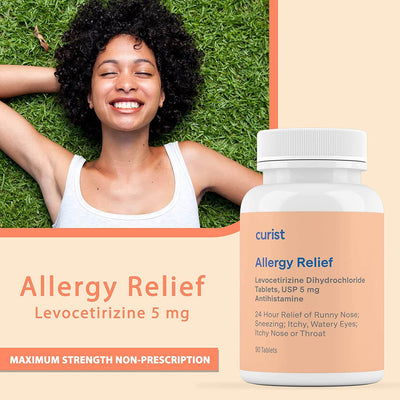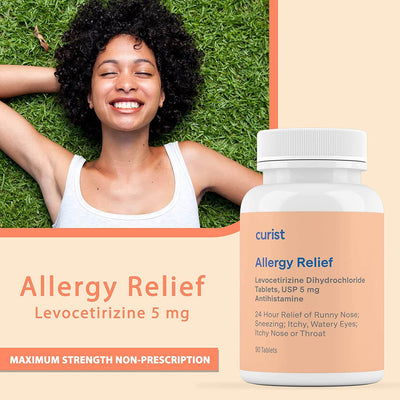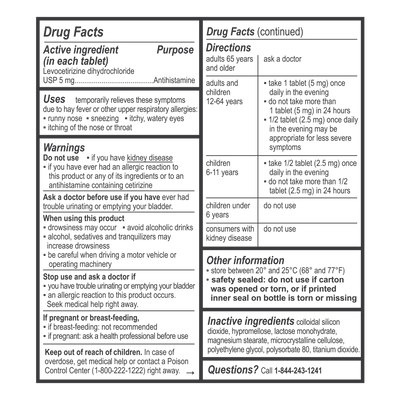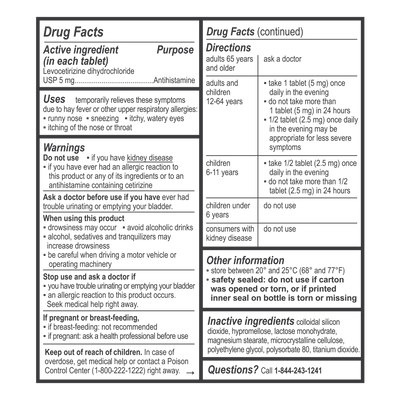 Fast-Acting

Once Daily

Less Drowsy*

Free From Dyes and Salicylates

Packaged in USA
Are You...
An allergy sufferer who wants powerful, long-lasting relief from an antihistamine?
*In clinical trials, up to 97% of people reported no drowsiness when used as directed
Good For
Indoor, outdoor, seasonal, and pet allergies
Not For
Goodbye Xyzal, Hello Savings.
Why Levocetirizine Dihydrochloride For Allergies?
Curist Allergy Relief, or levocetirizine dihydrochloride if you're scientific, is a new, "third generation" antihistamine, first used in 2007 (Benadryl, a first-generation drug, was first used in 1946). In clinical trials, Allergy Relief worked faster than Claritin and was more effective than Zyrtec!
Usage Tips
1. We recommend taking this at night; it'll still last until the next day.
2. If you can, consider starting a week or two before you anticipate symptoms will start.
3. Continue daily for smooth and ongoing allergy relief.
Doctor Pro Tip
"Consider trying Curist Allergy Relief if other antihistamines have not worked, or have stopped working to treat allergy symptoms."
Dr. Marc Goldstein, MD
Curist Allergy Advisor
Chief of Allergy, Pennsylvania Hospital
Everything you need to know about Levocetirizine
Xyzal Generic Levocetirizine 5 mg FAQ
---
Levocetirizine (the ingredient in Curist Allergy Relief and the ingredient in Xyzal) is an oral antihistamine. It blocks the action of histamine, a natural chemical the body releases during an allergic reaction and helps relieve allergy symptoms.
---
Levocetirizine 5 mg (the active ingredient in Curist Allergy Relief) has an onset of action as quickly as one hour after oral intake. Thus, you can expect to feel symptom relief about an hour after taking a dose of levocetirizine. Levocetirizine can be taken with or without food. Levocetirizine lasts and is therefore indicated for once daily dosing.
---
Yes, Xyzal can cause drowsiness, but rarely. Research has shown that levocetirizine causes drowsiness in about 6% of the population who take it. If you find levocetirizine drowsy, try taking it in the evening.
---
Yes, Curist Allergy Relief (levocetirizine 5 mg) is safe and is recommended to use in the evening every day. It is meant to be taken only once every day. Please use only as directed and read the product label for complete dosing instructions and warnings.
---
Since there are not a lot of studies done on how levocetirizine can affect unborn babies, it is recommended that pregnant mothers should consult with their doctor or pharmacist first prior to taking an allergy medication. If you are breast-feeding, it is not recommended to take levocetirizine.
---
Xyzal and Curist Allergy Relief are two brands that both contain the medicine levocetirizine. So in order to take levocetirizine, you can take Xyzal Allergy 24 HR or Curist Allergy Relief levocetirizine which is available at about half the price of Xyzal. Both Xyzal and Curist Allergy Relief levocetirizine have the same strength of levocetirizine (5 mg).
---
Yes, there is. Levocetirizine is the generic version of Xyzal. It is the name of the medicine in Xyzal. Both Xyzal and Curist Allergy Relief levocetirizine have the same strength of levocetirizine (5 mg), so the relief for allergic symptoms is the same.
---
Ready to Switch from Xyzal to Curist for Allergies?
Learn more about all things allergies - seasons, symptoms, tips, & treatments!