Zyrtec Generic
$20
Want something new & improved?
After discussions with our medical advisors, we decided to discontinue this product and upgrade our Allergy Relief to the third-generation antihistamine levocetirizine (available here). As a newer medicine, levocetirizine provides the same allergy relief as cetirizine but with less drowsiness.
---
---
Curist daily antihistamine formula uses the same-strength active ingredient in Zyrtec (cetirizine 10 mg) to deliver 24-hour allergy relief as powerful and long-lasting as Zyrtec at a fraction of the price.

Curist cetirizine 10 mg (generic Zyrtec), 30 count.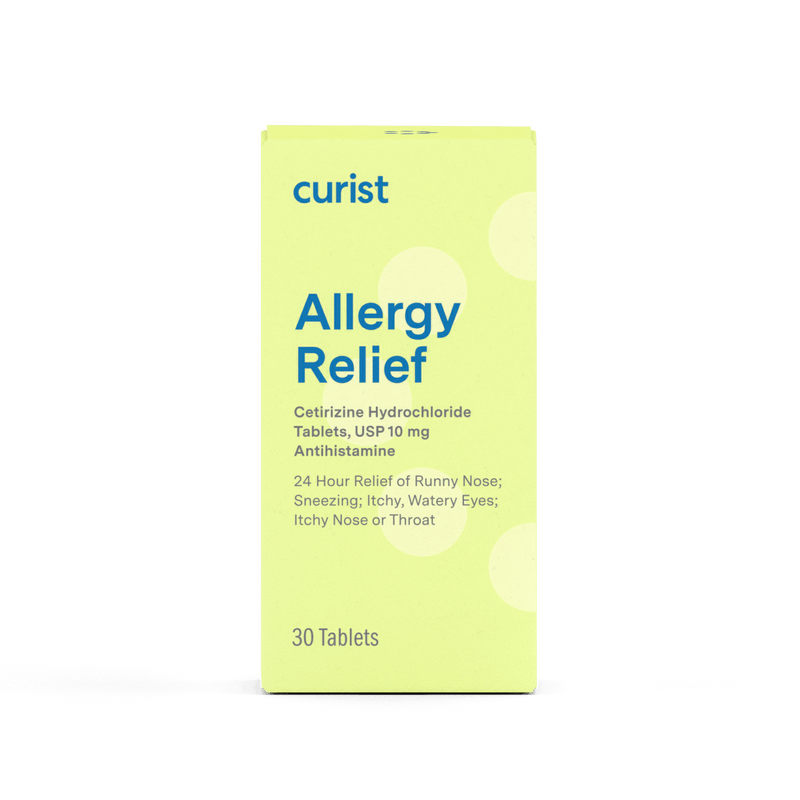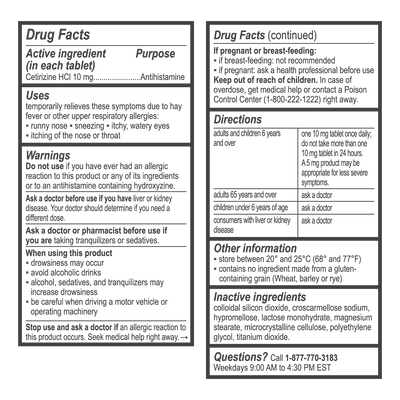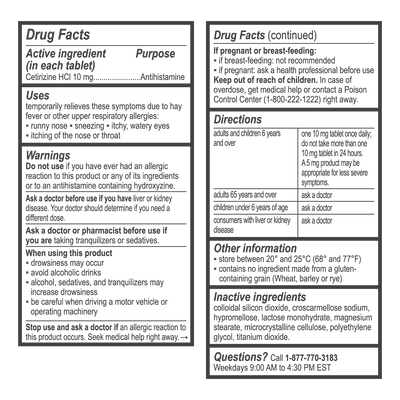 How Does Cetirizine Work?
Cetirizine, the active ingredient in Zyrtec and Curist Allergy Relief, is an antihistamine that counteracts your body's allergic response by neutralizing the "histamine" chemicals that cause irritating allergy symptoms, such as sneezing and itching.
Curist Allergy Relief Drug Facts
Learn more about Curist Allergy Relief at the National Institutes of Health (NIH) website here. Use as directed.

Relief Of
At a Glance
Does not treat congestion or sinus
Ask doctor if pregnant; not recommended if breastfeeding
Ask doctor for children under 6 years
Doctor Pro Tip
"Consider taking daily a week or two before symptoms start and continue once a day to provide sustained allergy relief."
Dr. Marc Goldstein, MD
Chief of Allergy, Pennsylvania Hospital
Cetirizine at Half the Price
Goodbye Zyrtec, Hello Savings.
With Curist, pay half the price for the same-strength active medicine as Zyrtec. Curist is the highest-strength cetirizine on the market, not even Zyrtec is stronger. Take daily for long-lasting allergy relief.