Numbing Lidocaine Cream 5%, 6 oz
$24
per 6 oz tube
per 6 oz tube
"genuine godsend to me TY!!" - Regina O., Verified Buyer

---
---
Our lidocaine cream 5% was developed to be stronger than other leading brands, like Aspercreme Lidocaine 4%, with the strongest lidocaine formulation available without a doctor's prescription.

Active Ingredient: Lidocaine cream 5%, 6 oz (170 g)
Stronger Than: Aspercreme with Lidocaine 4%
Lowest Price Guarantee: If you find this medicine (lidocaine cream 5%) priced lower per ounce at another retailer within 60 days of purchase, send us an email and we'll refund the difference! Details here.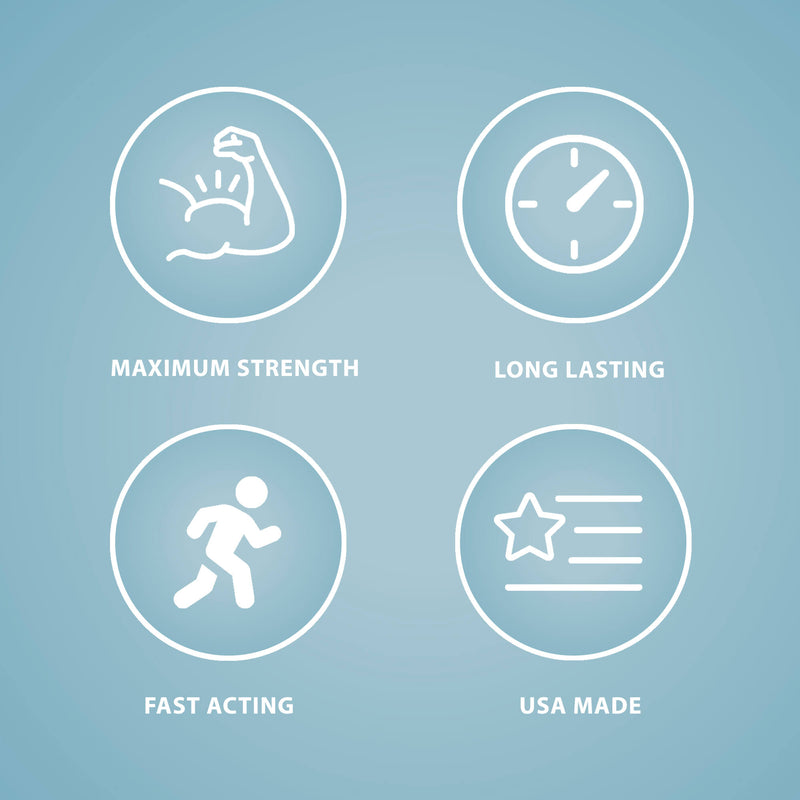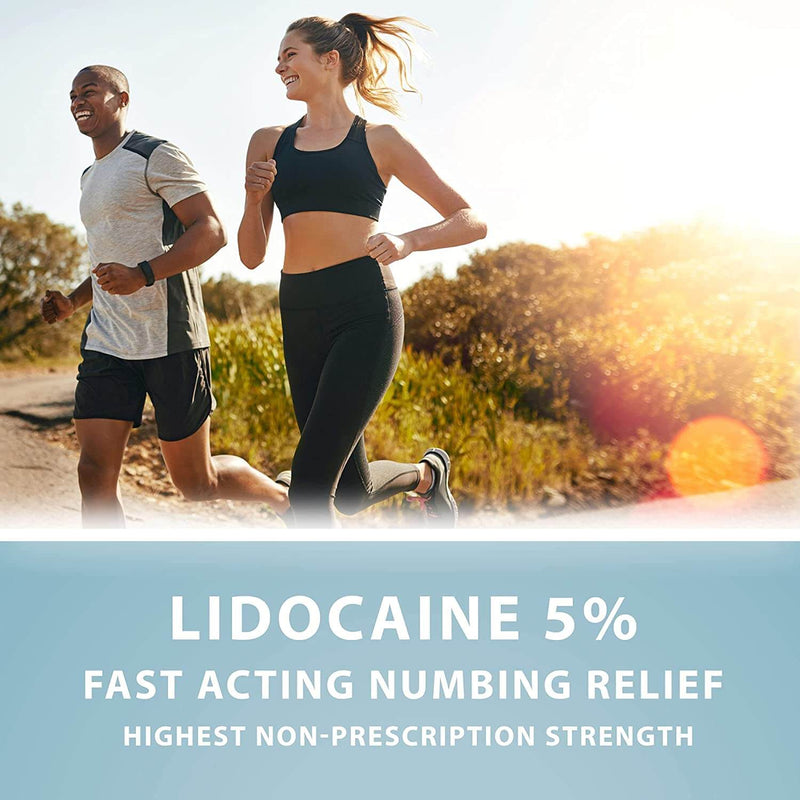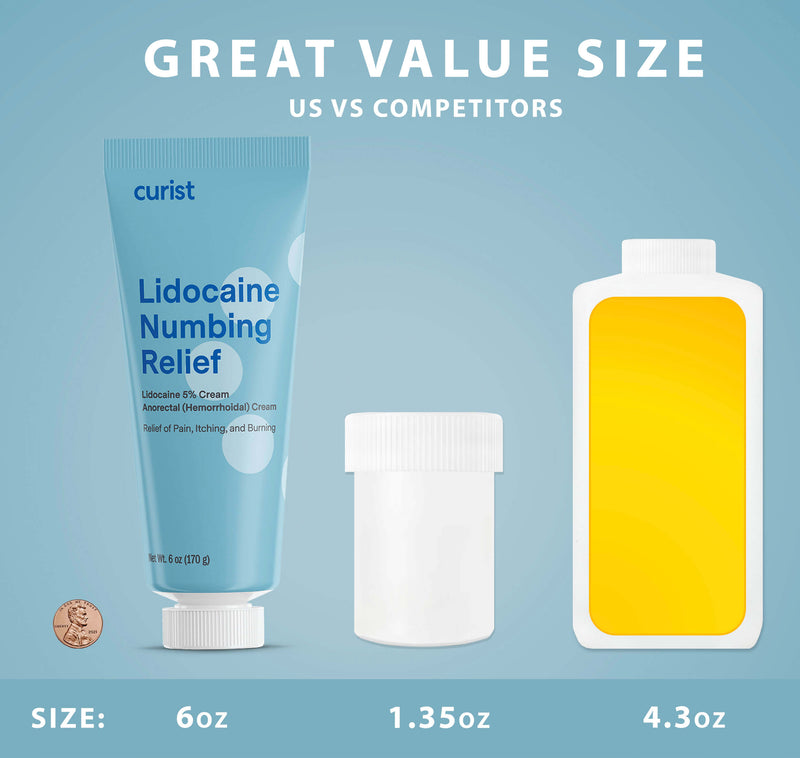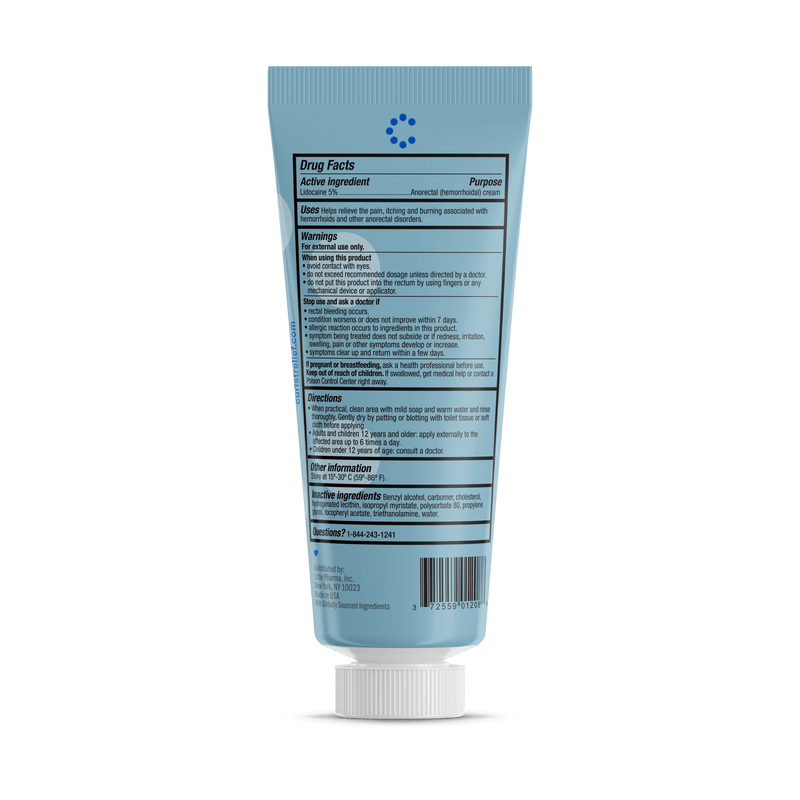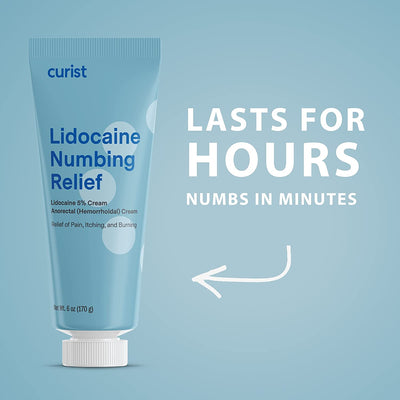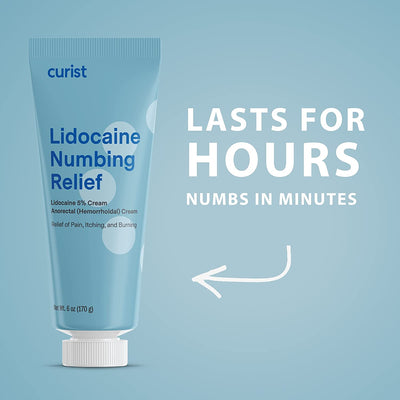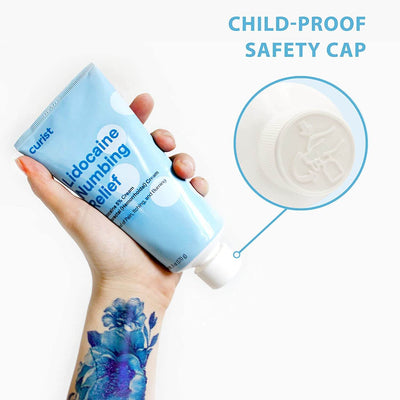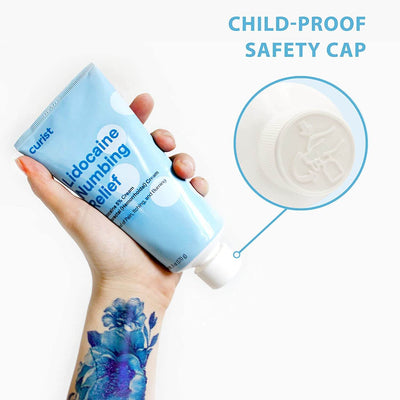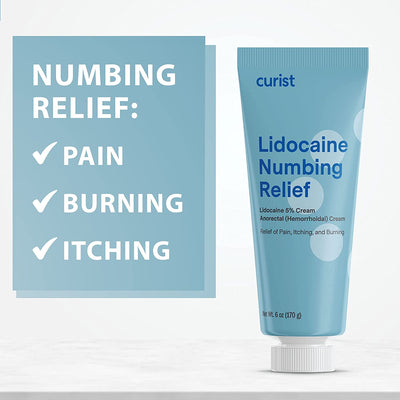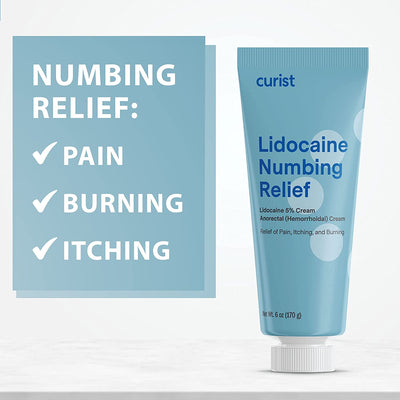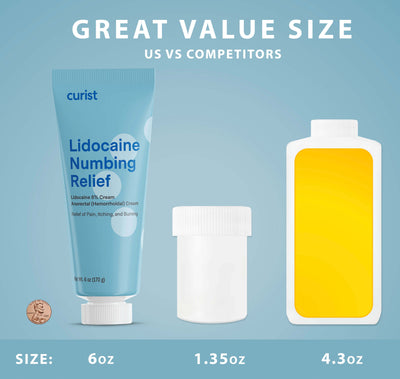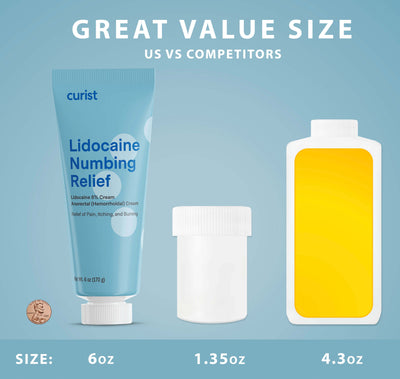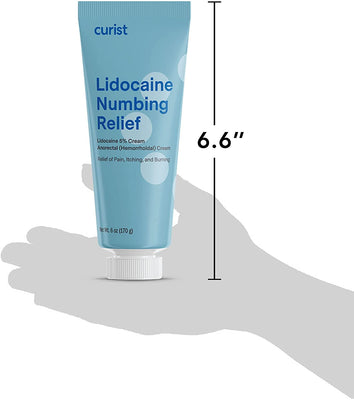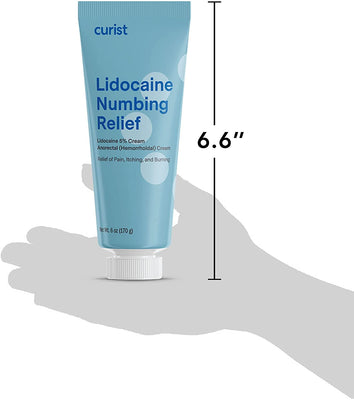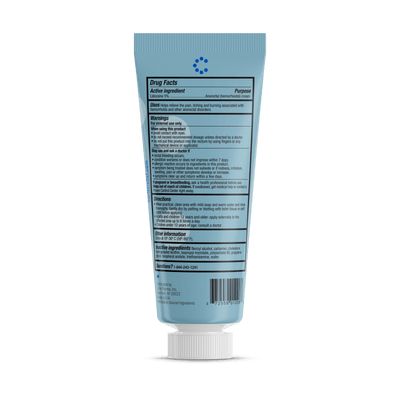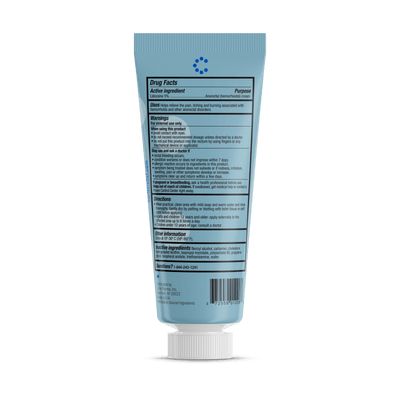 Lidocaine 5%

Soothing Cream

Value Size

Made in USA*
Are You...
Looking for a numbing cream with lidocaine cream?

*with globally sourced ingredients
Good For
Relief from hemorrhoids and other anorectal issues
Pain, itching, and burning relief
Not For
Do not ingest (external use only)

Lidocaine Cream 5%
Strongest Lidocaine Cream Available OTC
Curist Numbing Cream Relief contains lidocaine, which is a topical anesthetic that literally blocks nerve signals in the skin. It's designed to absorb quickly, often in minutes, and delivers a higher strength lidocaine (5%) than Aspercreme or Preparation H (lidocaine 4%), with the strongest lidocaine cream available without seeing a doctor!

Doctor Pro Tip
"Lidocaine belongs to the family of medicines called local anesthetics. This medicine prevents pain by blocking the signals at the nerve endings in the skin."
Mayo Clinic
Everything you need to know about lidocaine
Lidocaine Cream 5% FAQ
---
Lidocaine is an anesthetic that can reduce feeling in the area administered. It is often applied on the skin or may be injected depending on its use. Lidocaine can be found over-the-counter (OTC) as a topical cream or as a topical patch. It's also worth noting that lidocaine does not treat the underlying condition, but instead provides numbing symptom relief.

The use for lidocaine cream often depends on the strength. Lidocaine 4% comes in a cream or patch and is usually used to help with pain relief in muscles and joints. It's helpful for those with backaches, muscle soreness, and mild joint pain. Lidocaine cream 5% is available OTC to help with itching and pain caused by hemorrhoids.
Since lidocaine cream temporarily numbs the skin and relieves pain, there are a few other uses besides muscle pain and hemorrhoid irritation. Lidocaine cream is also used by tattoo artists, and laser hair removal clinics to reduce pain before potentially painful procedures. Lidocaine cream may also be used before certain cosmetic procedures like laser skin resurfacing and facials involving needles.
---
Lidocaine cream 5% treats the pain, itching, and burning caused by hemorrhoids or other rectal/anal inflammatory conditions.

---
Lidocaine creams are generally safe to use for adults and children over 12 years old if applied as directed by the manufacturer. Avoid applying lidocaine cream to open wounds, burns, or broken skin and be sure to wash your hands thoroughly before and after application. OTC lidocaine creams are meant for the skin and should not be used in your eyes, nose, mouth, or inside the rectum.

---
When used topically, lidocaine numbs the skin and reduces the sensation of pain. It does this by blocking nerve conduction under the skin. Lidocaine blocks sodium ions from entering nerve cells which are necessary for nerve conduction and for the sensation of pain. This produces the numbing sensation that lidocaine creams are used for.

The time it takes for lidocaine creams to start working and how long it lasts varies depending on the formulation. Lidocaine cream starts to work quickly, almost immediately. Generally, lidocaine cream takes around 30-60 minutes to start working and may last for 1-3 hours depending on how long the cream stays on the skin.

---
The strongest lidocaine cream at the highest percentage available on the market over-the-counter is lidocaine 5% by Curist. Strengths above 5% require a doctor visit and prescription. Curist Numbing Relief contains lidocaine 5%, which is the strongest OTC lidocaine cream available at the highest percentage.

---
Yes, lidocaine cream 5% is available over the counter at Curist. Lidocaine 5% OTC is available to buy online at Curist.

---
Lidocaine 5% is available at Curist without a prescription as a cream. Lidocaine 5% patches are only sold as a prescription, though Curist Lidocaine 4% Patches are available over-the-counter.
---
Lidocaine 10% is not available over-the-counter. However, lidocaine 5% cream is sold over-the-counter by Curist.
---
Yes! Lidocaine cream 5% is FDA-approved for treating hemorrhoids and is safe to use in anorectal areas. There are lidocaine products in 4% and 5% strengths available for hemorrhoid use. However, it's recommended to use lidocaine products that are specifically formulated for hemorrhoids since they often contain other ingredients that are safe to use in anorectal areas and may help with soothing irritation.
Note that lidocaine cream does not actively shrink hemorrhoids. They are used to help relieve the pain and irritation associated with hemorrhoids. Lidocaine helps to temporarily numb the area it is applied to and reduces the sensation of mild pain and itching. However, with reduced irritation and scratching, hemorrhoids may minimize more quickly. If OTC lidocaine products are not offering relief or if you have chronic hemorrhoids, you may need to see a physician for further consultation.

---
Both lidocaine creams and ointments have the same effect of numbing the area that it is applied too. However, creams and ointments may be used for slightly different purposes due to their physical properties. Although ointments tend to be greasy, they are ideal if you want the product to stay on the skin longer since they do not evaporate or rub off as easily. Creams tend to dry more quickly without leaving much of a residue behind so they are ideal for when you want to avoid a sticky or greasy feeling after application.
---
Besides Lidocaine Cream 5% for Numbing, What Else Can Curist Help With?
A comprehensive guide to some of the most common questions about feeling your best.