Acne Relief Adapalene Gel 0.1%, 1.6 oz (45 g)
$18
per 1.6 oz (45 g) tube
per 1.6 oz (45 g) tube
---
---
Achieve clear and radiant skin with this powerful topical retinoid! Our Acne Treatment contains adapalene, long touted by dermatologists as a holy grail skincare ingredient for its anti-inflammatory properties and ability to prevent clogged pores.
Active Ingredient: Adapalene 0.1%, 1.6 oz (45 g)
Compare To: Differin Adapalene Gel
Lowest Price Guarantee: If you find this medicine (adapalene 0.1%) priced lower per ounce at another retailer within 60 days of purchase, send us an email and we'll refund the difference! Details here.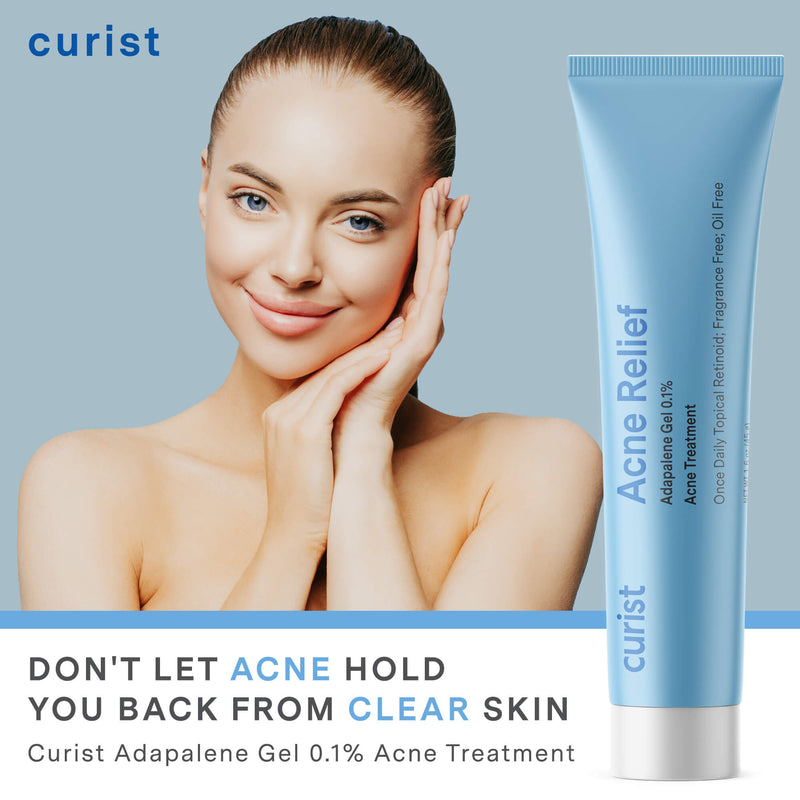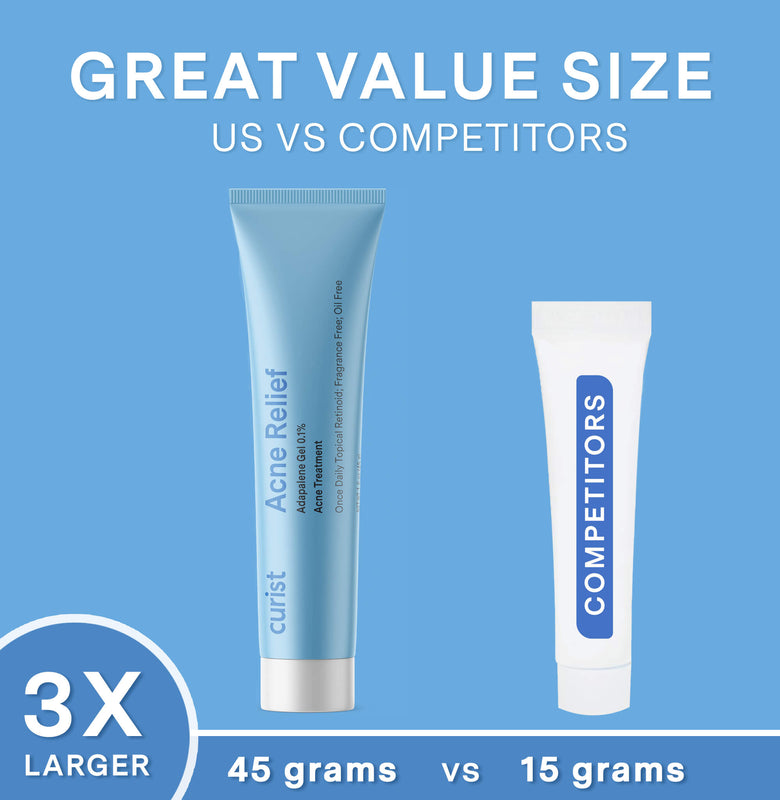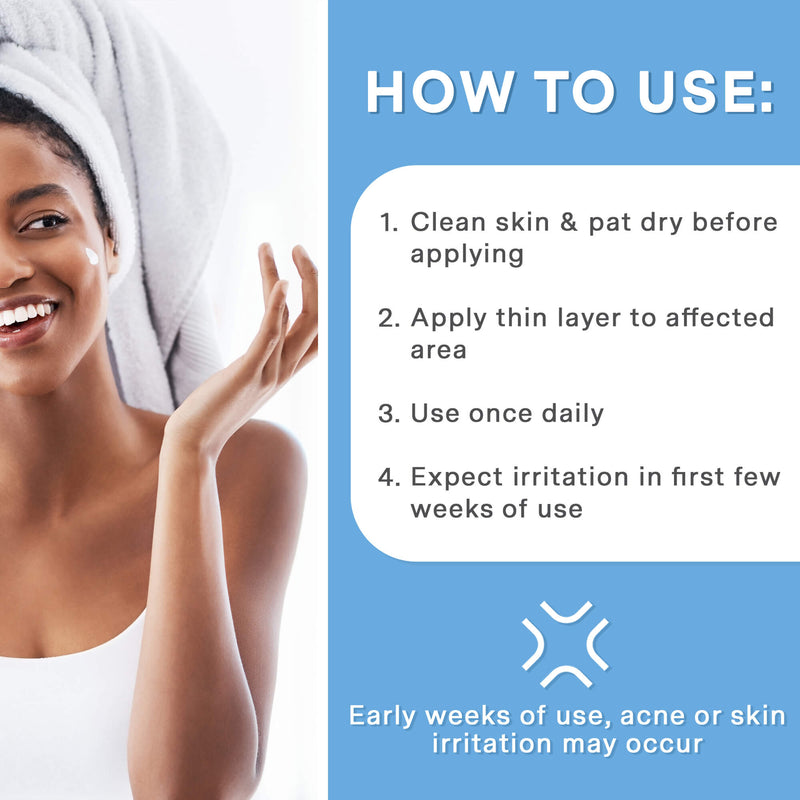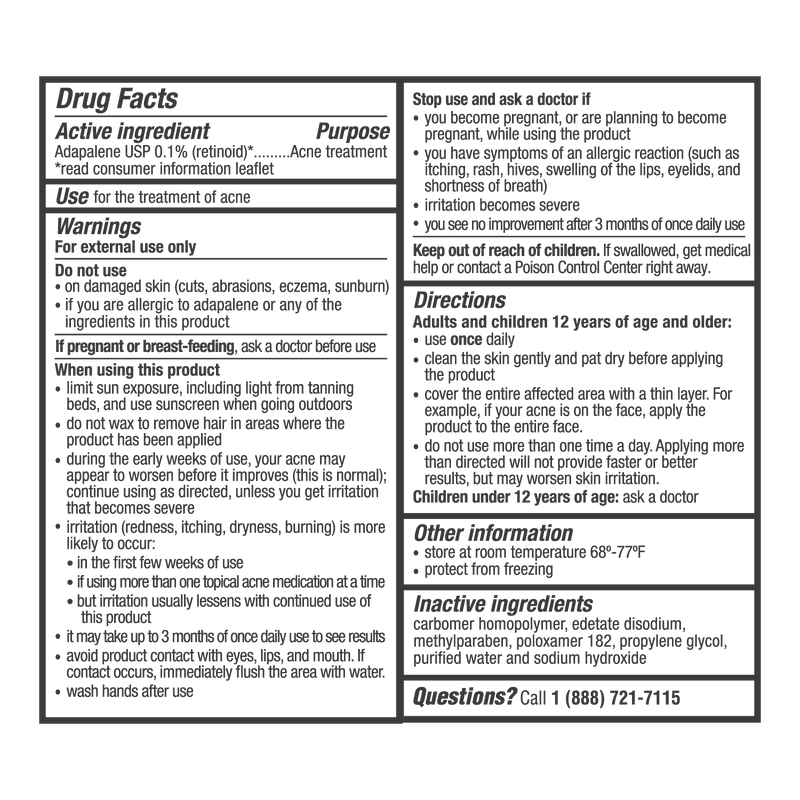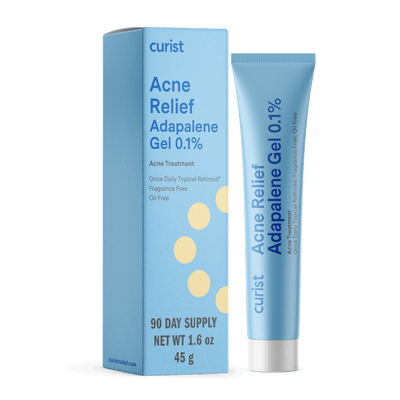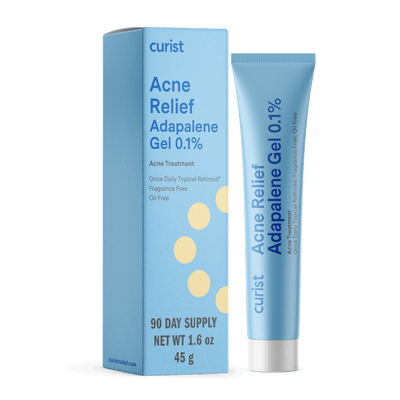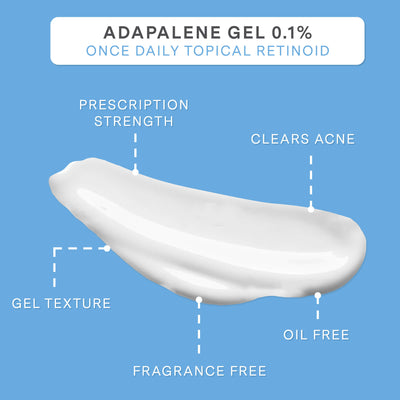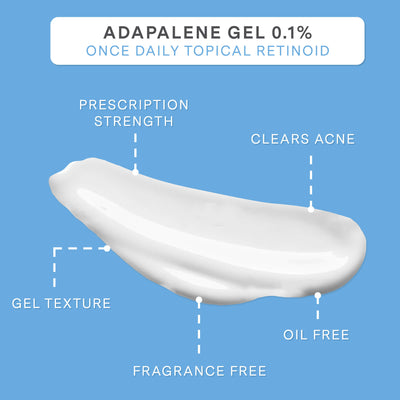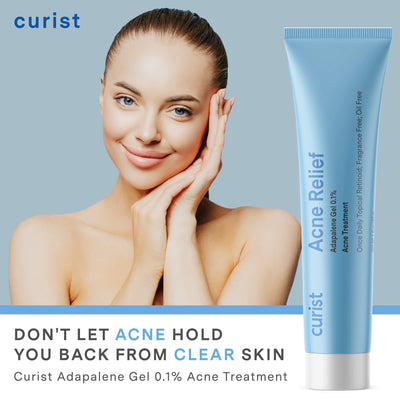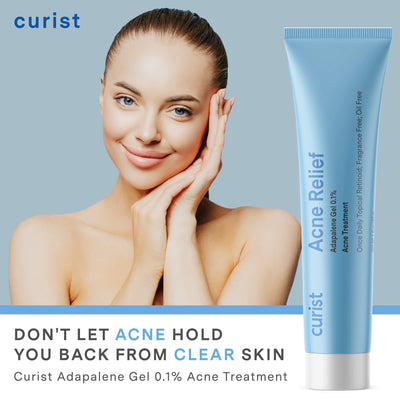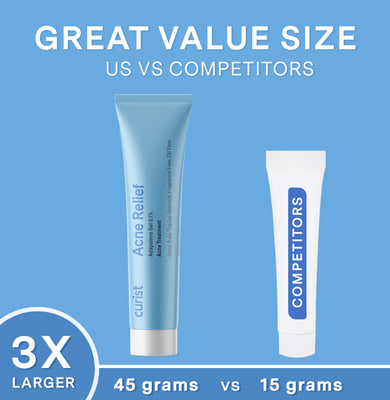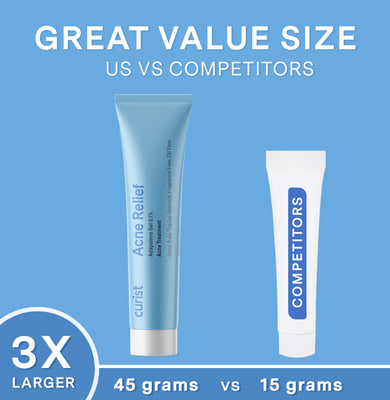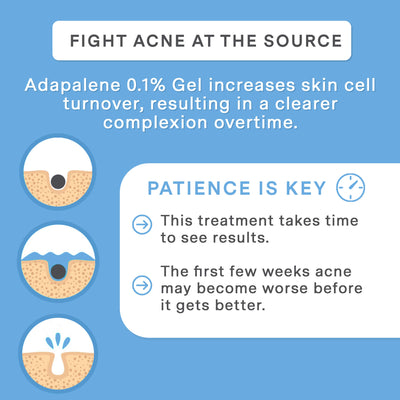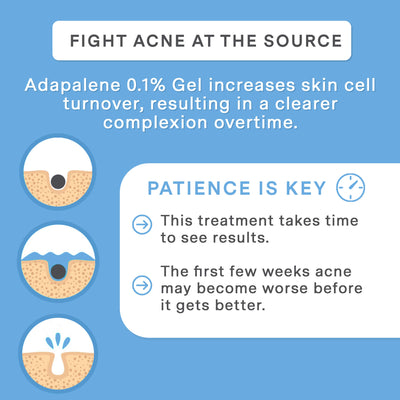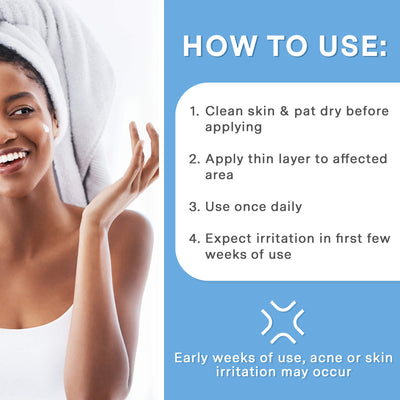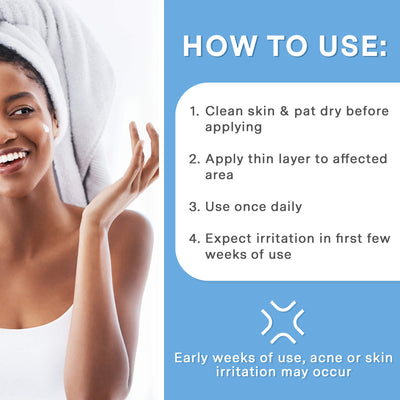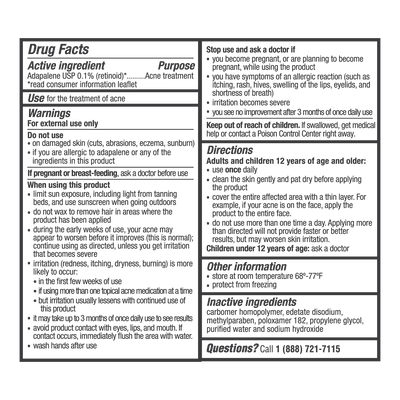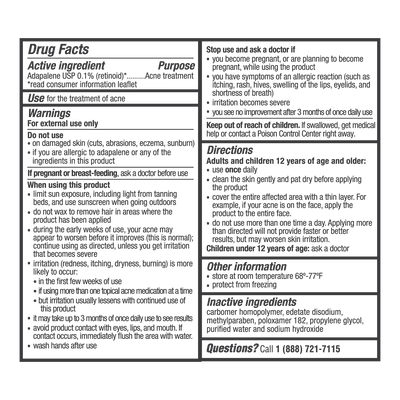 Use Once Daily

Maximum Strength

Oil Free

Fragrance Free

Original Prescription Strength
Are You...
Looking for pharmaceutical-grade acne treatment?

Good For
Preventing clogged pores and breakouts
Addressing blackheads and whiteheads
Not For
Use in women who are pregnant or are planning to become pregnant.
Goodbye, pimples. Hello, clear skin!
Why Adapalene Gel is the Best Acne Relief
Break up with clogged pores and breakouts with the help of Curist Acne Treatment. This topical retinoid gel contains original prescription strength adapalene 0.1% which works to promote cell turnover, improve skin texture and prevent clogged pores from forming. This helps you treat and prevent acne in the first place!
Doctor Pro Tip
"To unclog pores, dermatologists recommend using a retinoid. You can buy one retinoid, adapalene, without a prescription."
American Academy of Dermatology
Everything you need to know about Adapalene Gel
Adapalene Gel 0.1% FAQ
---
Adapalene is a retinoid that is applied directly onto the skin. Retinoids are derivatives of vitamin A that promote cell turnover and block inflammatory pathways. As a result, adapalene treats acne by decreasing the formation of comedones, preventing inflammation, and exfoliating the skin.
---
Adapalene helps to treat acne by decreasing clogged pores, improving skin texture, and preventing inflammation.
---
It takes around 8 to 12 weeks to see the effects of adapalene on your skin. Additionally, your skin might look worse during the first weeks. So don't fret if that happens! This worsening skin is temporary and will improve. The important thing is to remain consistent with your regimen and be patient. Clear and smoother skin will come in time with regular use.
---
You can use adapalene once daily, or in other words, seven times in a week.
---
Yes, adapalene can be used every day, either every morning or evening.
---
The maximum daily does of adapalene is to apply adapalene once per day on the affected area(s).
---
Adapalene is a type of topical retinoid, but adapalene is not a retinol. Like adapalene, retinol is a type of retinoid. To learn more about adapalene, retinol and retinoids, please visit Adapalene vs Retinol.

---
Adapalene is one of the best acne products. Unlike tretinoin, adapalene 0.1% is available over-the-counter. Adapalene is also considered to be stronger than retinol or benzoyl peroxide. To learn more, please visit Adapalene vs Tretinoin vs Retinol vs Benzoyl Peroxide.

---
The highest dose of adapalene is 0.3%, which is only available by prescription. The highest dose of adapalene available over-the-counter is adapalene 0.1%, like Curist Acne Relief.
---
Adapalene 0.1% is the highest strength adapalene available over-the-counter, like Curist Acne Relief. Adapalene 0.3% can only be obtained through a prescription.
---
​Is Adapalene the Best Acne Relief for You?
A guide to the most common questions about acne and adapalene.