Best Cedar Fever Allergy Kit
$33
per kit
per kit
"Really relieves swelling and enhances a good night's sleep." -Keara W., Verified
---
---
Unfortunately due to supply chain issues, we no longer carry the Allergy Nasal Spray part of this duo. We apologize for any inconvenience this may cause.
Good news though - the Curist Allergy Relief is still available separately!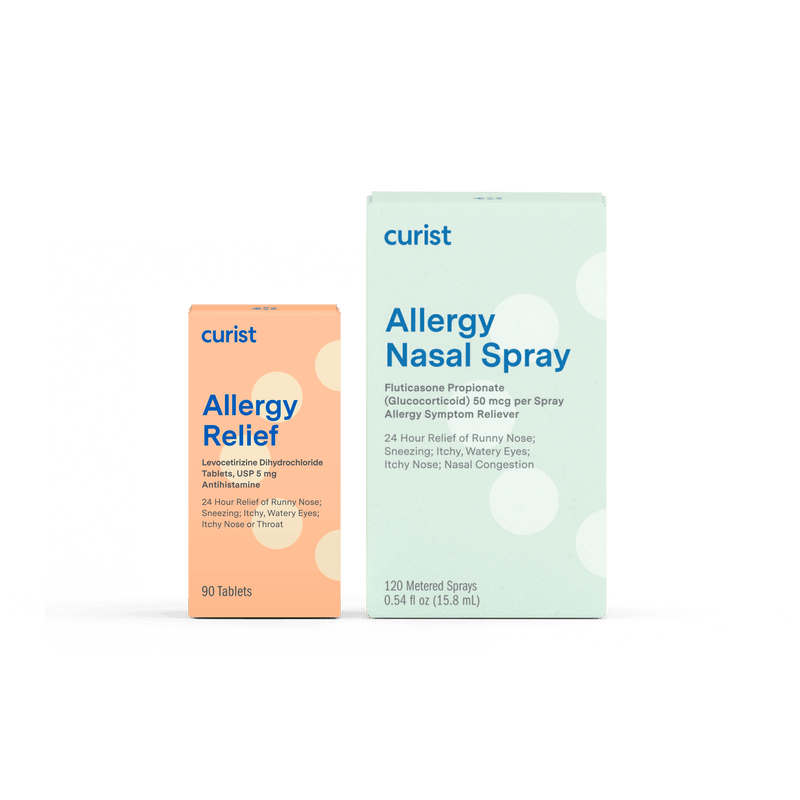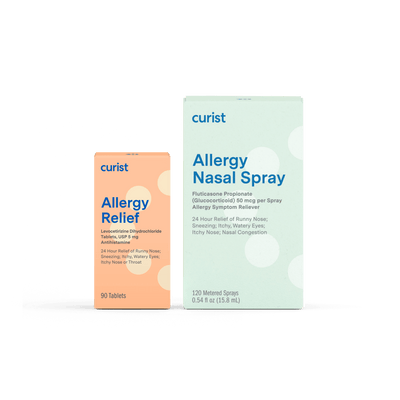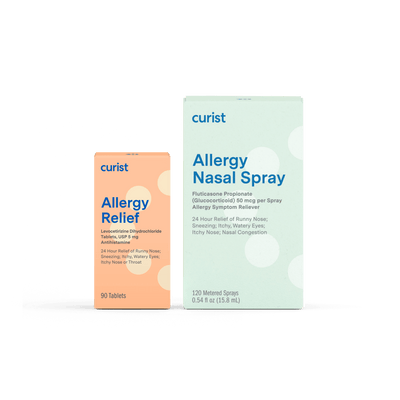 Fast-Acting

Minimally Drowsy

Free From Dyes and Salicylates

24-Hour Relief
Why The Cedar Fever Allergy Kit?
Sometimes taking a single antihistamine isn't enough to get relief from cedar fever allergies. Allergy doctors recommend pairing a nasal spray with an antihistamine to treat more cedar pollen symptoms.
To learn more about cedar fever, check out: Cedar Fever: Don't Mess with Texas.

Good For
Itchy, runny, or stuffy nose
Outdoor allergies, including from cedar pollen
Not For
Curist Cedar Fever Allergy Kit
Why Is This The Best Cedar Fever Allergy OTC Medicine?
Curist Allergy Relief is the baseline allergy defense that blocks your body's allergic reaction. Curist Allergy Nasal Spray adds powerful, non-drowsy relief that targets your nose and sinus pressure. It's wonder doctors recommend this combination as the best initial treatment for moderate to severe seasonal allergies in patients 12 and over.
Doctor Pro Tip
"For cedar allergies, I recommend taking a nasal spray like fluticasone and adding an antihistamine, if that's not sufficient."
Dr. Hetu Parekh, MD
Curist Allergy Advisor
Texas Board-Certified Allergist