Pain & Fever Relief
$6
per 90 count bottle
per 90 count bottle
"Great pain relief at a great price!" -Toni R., Verified Buyer
---
---
Pain & Fever Relief is a pain-relieving analgesic and a fever-reducing antipyretic. It contains no Aspirin.
Active Ingredient: Acetaminophen 500 mg, 90 tablets
Compare To: Tylenol Extra Strengh
This product is SOLD OUT - please shop all of our products here.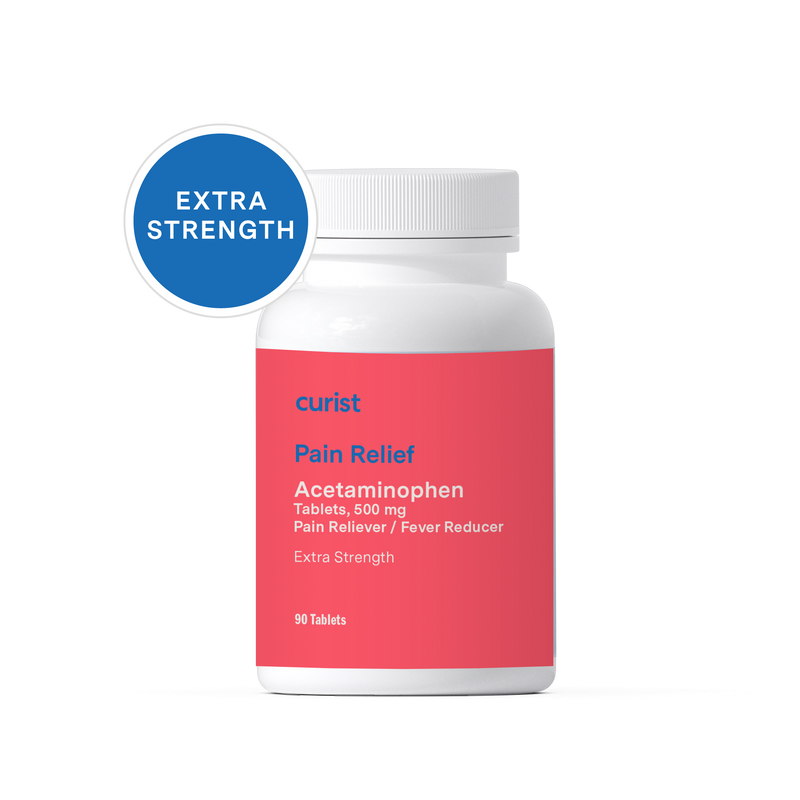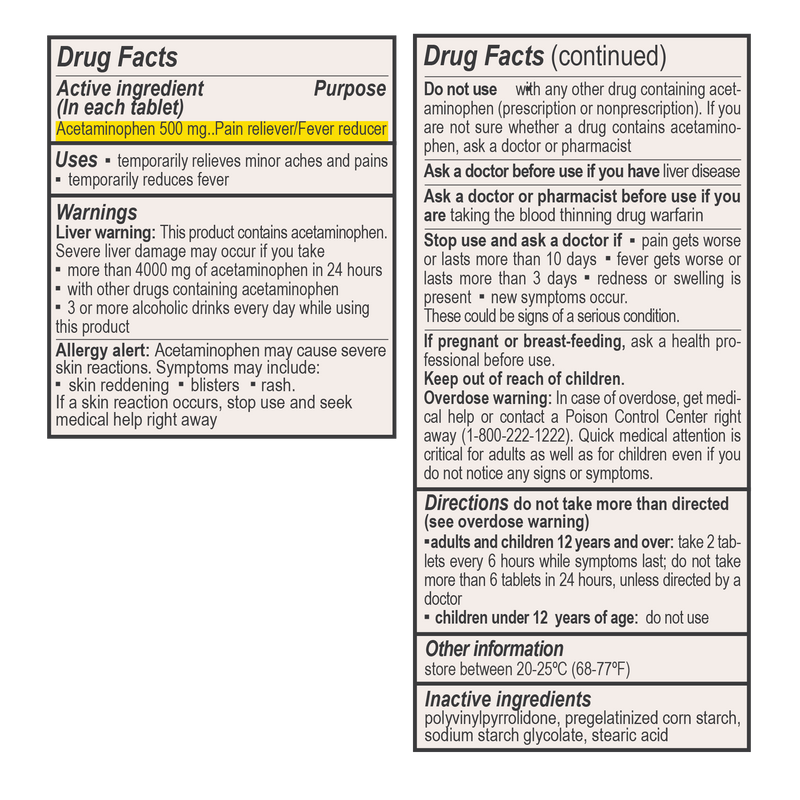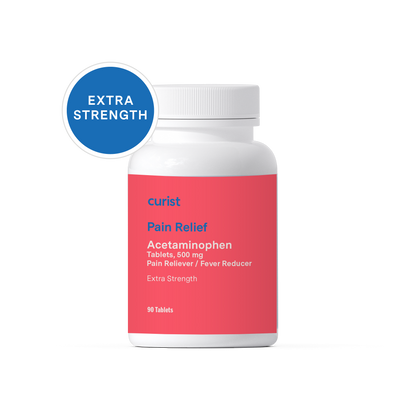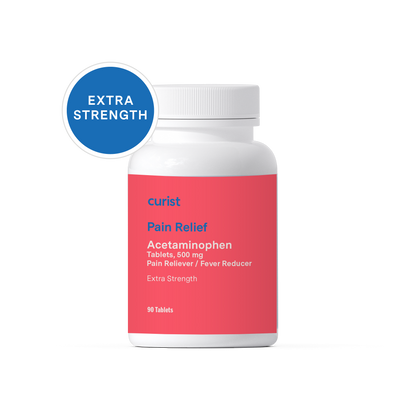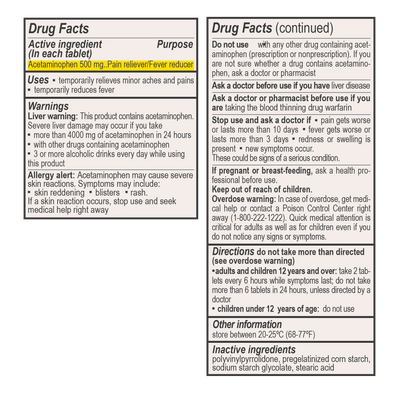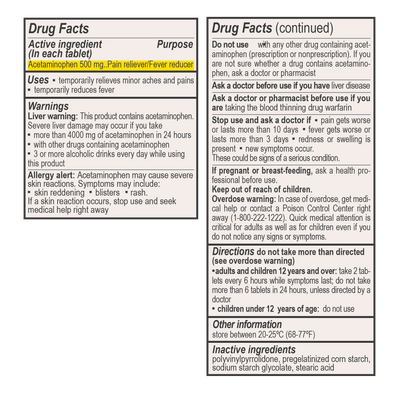 Non-Drowsy

Extra-Strength

Free From Dyes and Salicylates

USA Made with Globally Sourced Ingredients
ARE YOU...
Suffering from cold and flu symptoms or looking for an effective, everyday pain reliever?
Good For
Not For
What's the secret in Pain & Fever Relief?
Pain & Fever Relief, or Acetaminophen, if you're scientific, is just good, old-fashioned acetaminophen - a medicine still favored by many doctors to treat pain and fever.
Doctor Pro Tip
"One of the most popular fever reducers used in medicine."
Dr. Marc Goldstein, MD
Curist Medical Advisor
Faculty at Drexel University College of Medicine