Heartburn Relief 20 mg Capsules, 42 ct
$12
per 42 count box
per 42 count box
"Works great and an awesome value." - Elizabeth B., Verified Buyer

---
---
If you frequently experience heartburn, look no further! Our once-a-day capsule packs a punch by stopping stomach acid production cold. When treating frequent heartburn, it lasts longer and works harder than antacids and H2 blockers.
Active Strength: 20 mg, 42 capsules
Lowest Price Guarantee: If you find this medicine priced lower at another retailer within 60 days of purchase, send us an email and we'll refund the difference! Details here.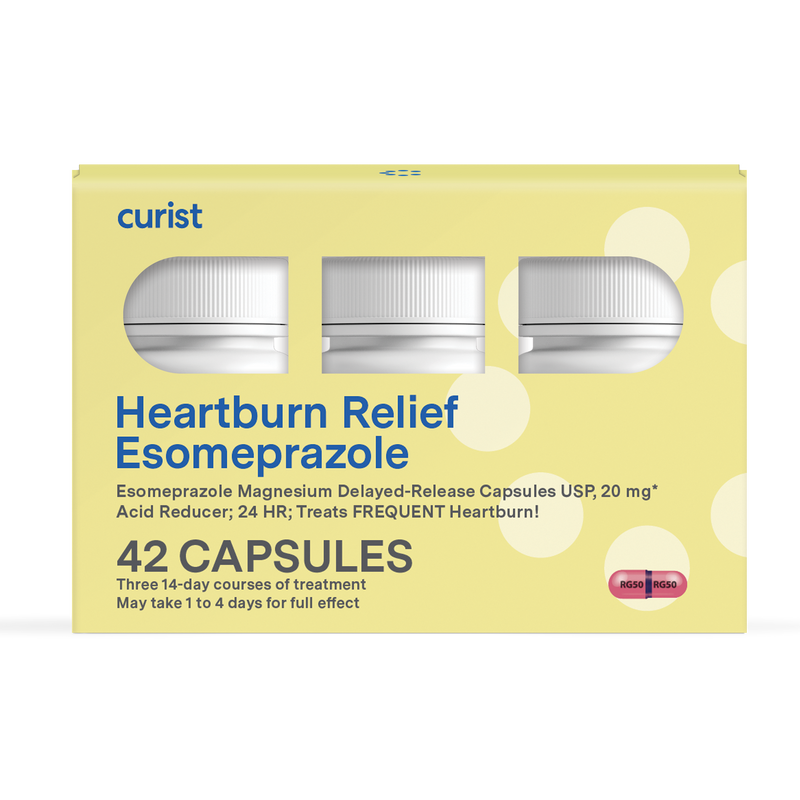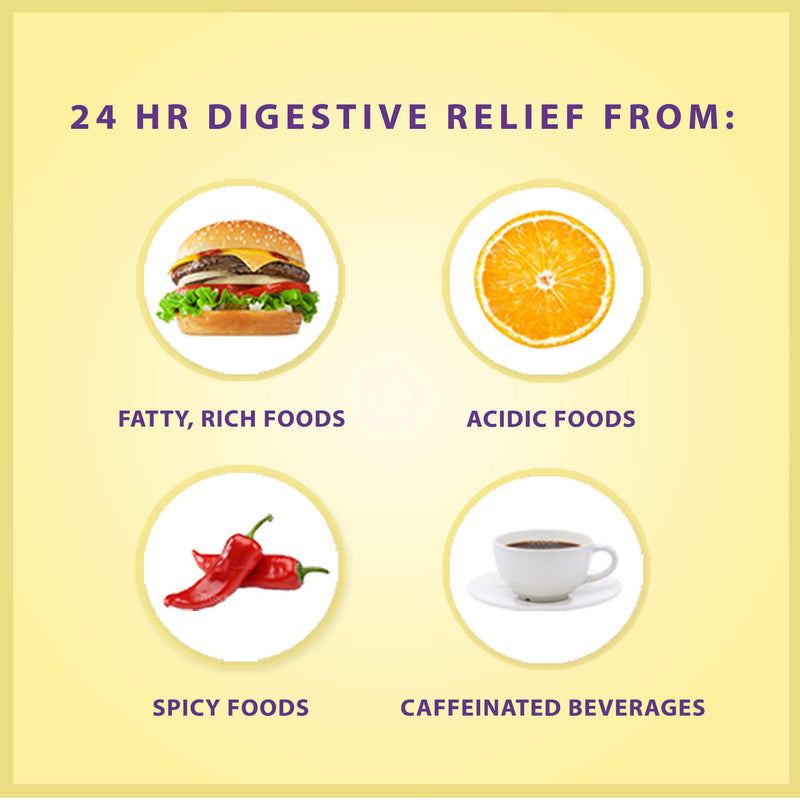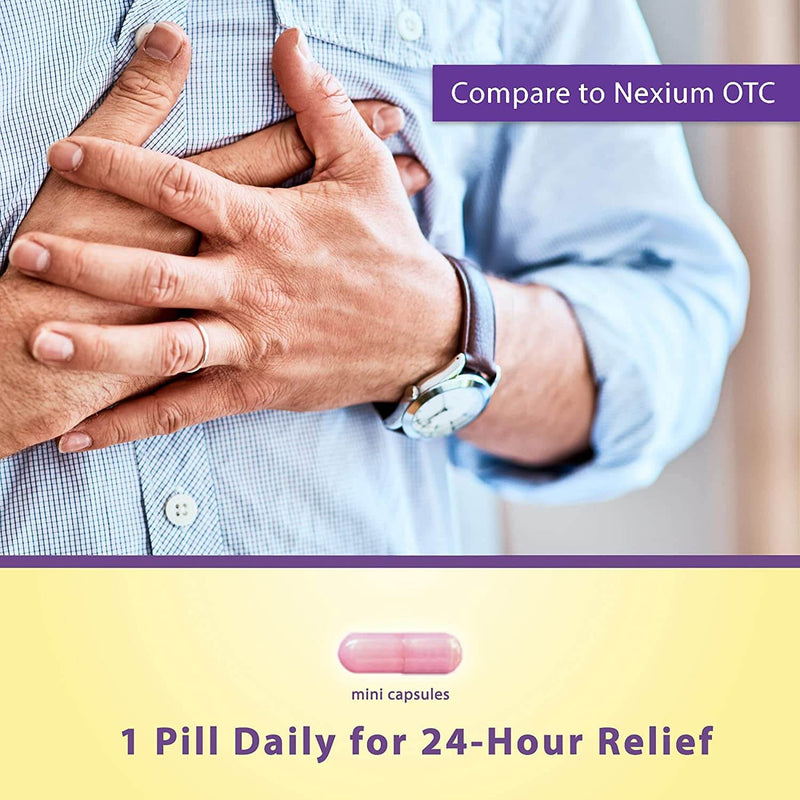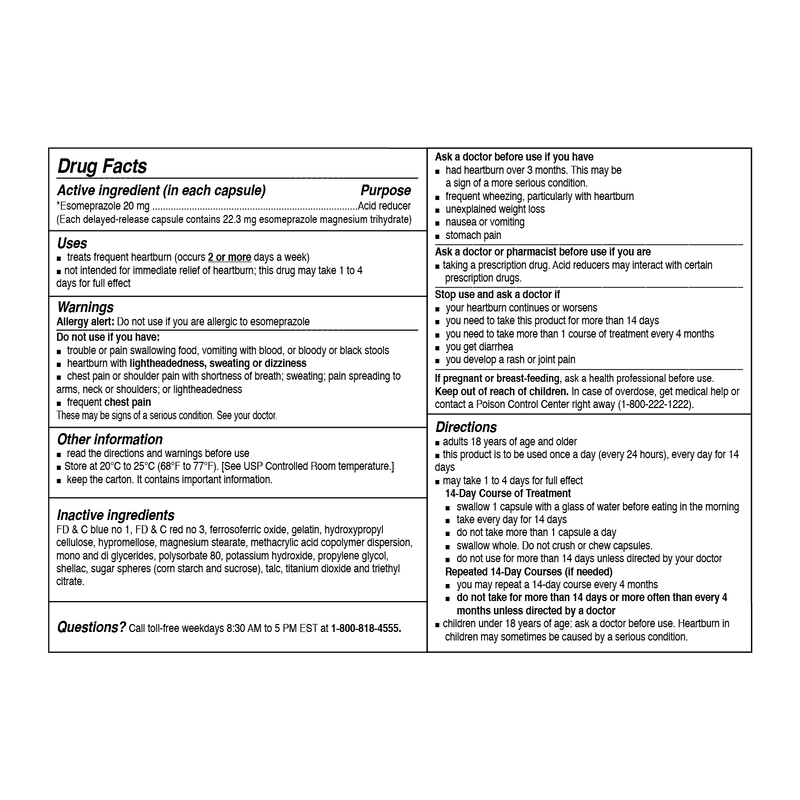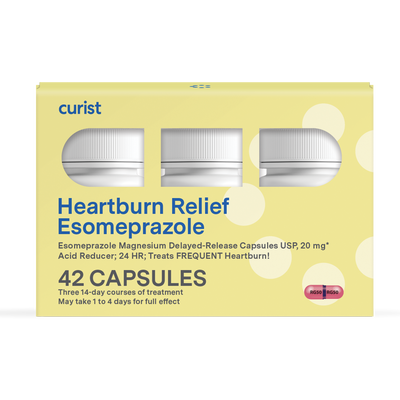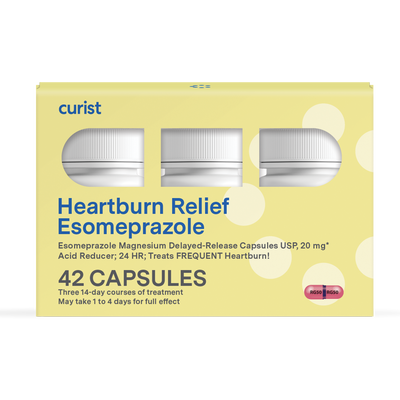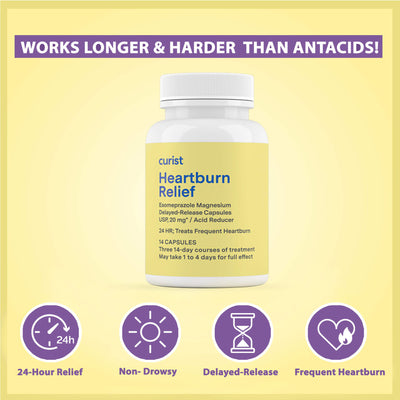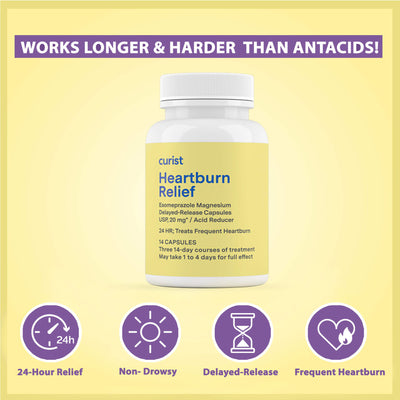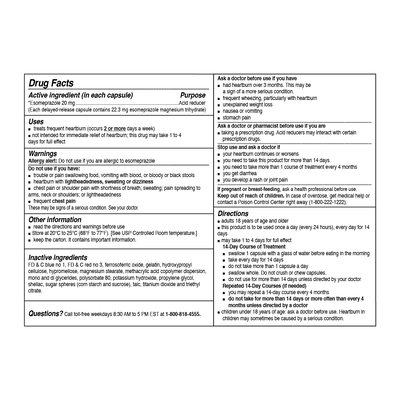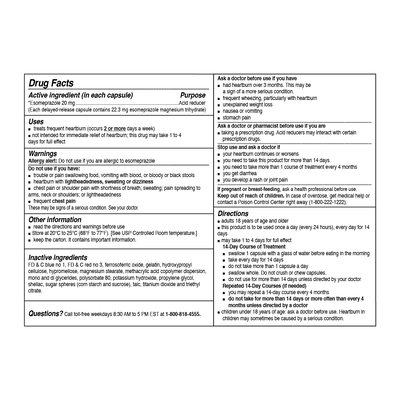 Daily Relief

Non-Drowsy

Delayed-Release (works through time)

Treats Frequent Heartburn

Value Savings
Are You...
Suffering from frequent heartburn and looking for acid relief that lasts?
Good For
Heartburn occuring 2 or more days a week
Burning chest pain after eating
Not For
Short-term, immediate heartburn relief

Chest pain with shortness of breath

Goodbye Brand, Hello Savings
Why Is Curist Heartburn Relief So Good at Stopping Heartburn?
Curist Heartburn Relief is a proton-pump inhibitor that literally stops the pumps in your stomach from creating acid that causes heartburn. When treating frequent heartburn, it blocks more acid than H2 blockers, and works longer than antacids!
Usage Tips
1. When? An hour before your first meal.
2. With? A full glass of water.
3. How Often? Daily.
4. How Long? Be persistent! Take for 14 days for full effect.
Doctor Pro Tip
"Most people can manage the discomfort of heartburn on their own with lifestyle changes and over-the-counter medications."
Mayo Clinic
Is Curist Heartburn Relief The Best Heartburn Medicine For You?
A quick guide to some of the most common questions about active ingredient, heartburn and acid reflux.