Allergy Relief (compare to Allegra), 200 ct
$30
per 200 count bottle
per 200 count bottle
---
---
Our daily, non-drowsy antihistamine formula uses the same-strength active ingredient in Allegra Allergy 24 Hour to deliver allergy relief as powerful and long-lasting as Allegra at a fraction of the price. 
Active Ingredient Strength: 180 mg, 180 tablets
Compare To: Allegra Allergy 24 Hour Tablets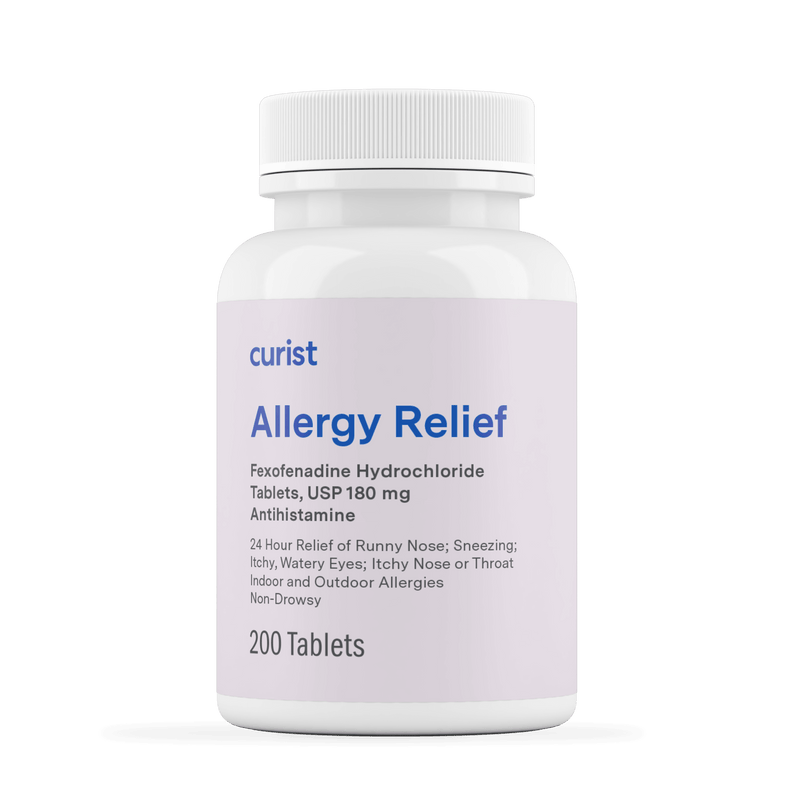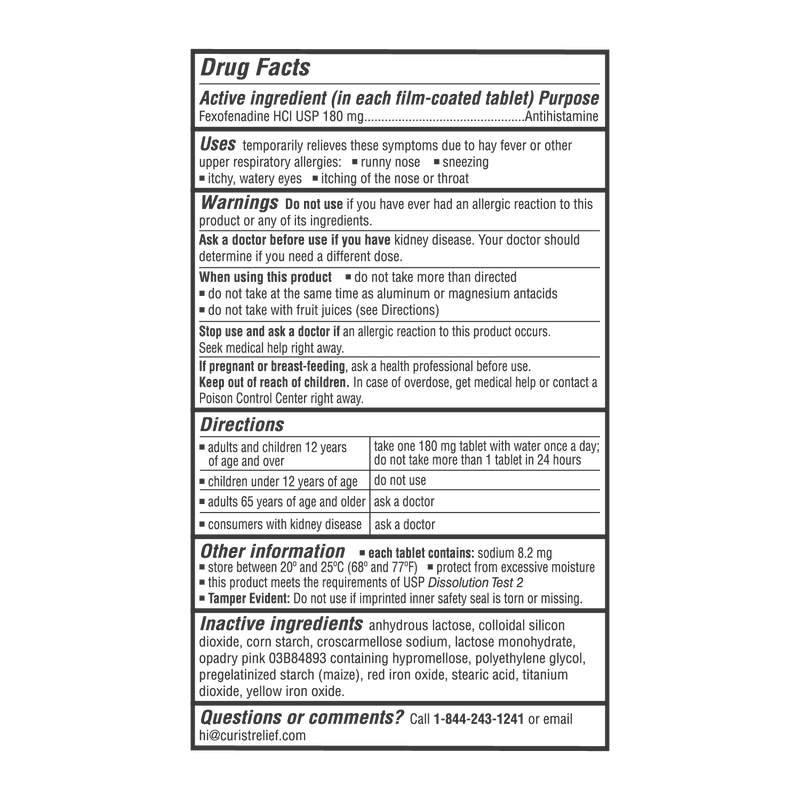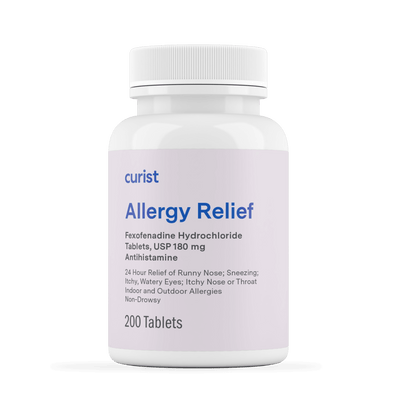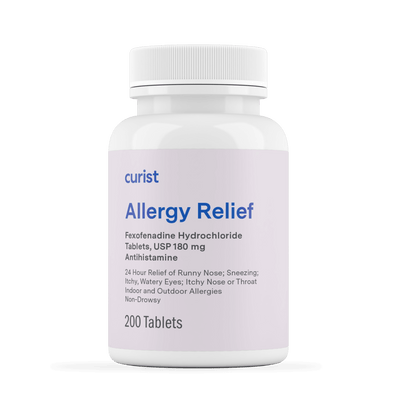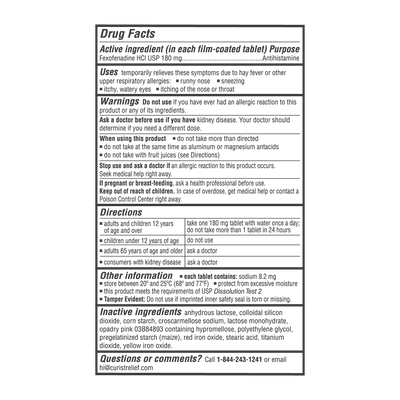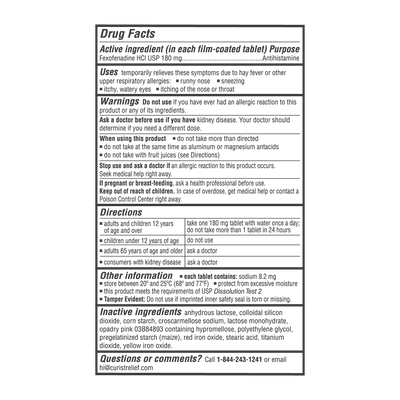 Daily Relief

Non-Drowsy

180 mg

Value Size

Made in USA*
Are You...
An allergy sufferer who wants powerful, long-lasting, and non-drowsy relief from an antihistamine?
*with globally sourced ingredients
Good For
Indoor, outdoor, seasonal, and pet allergies
Not For
Goodbye Allegra, Hello Savings.
Why Curist Allergy Relief for Allergies?
Curist Allergy Relief use the same strength active ingredient as in Allegra Allergy 24 Hour. This non-drowsy antihistamine counteracts your body's allergic response by neutralizing the "histamine" chemicals that cause irritating allergy symptoms, such as sneezing and itching. Treats both outdoor seasonal allergies, and indoor outdoors like those to pets and dust for a whole day with no drowsiness.
Doctor Pro Tip
"Consider starting a week or two before symptoms start and continue daily to provide sustained allergy relief."
Dr. Marc Goldstein, MD
Chief of Allergy, Pennsylvania Hospital
Ready to Switch from Allegra to Curist for Allergies?
Learn more about all things allergies - seasons, symptoms, tips, & treatments!